Canvas: Confirm Course Access
Don't see your course on your Dashboard?
1. Check your All Courses list.
2. Click "All Courses". On your course list, the orange star icon is how you control adding and removing active courses from your Dashboard. Once a course end date passes, it will automatically be removed from your Dashboard by default.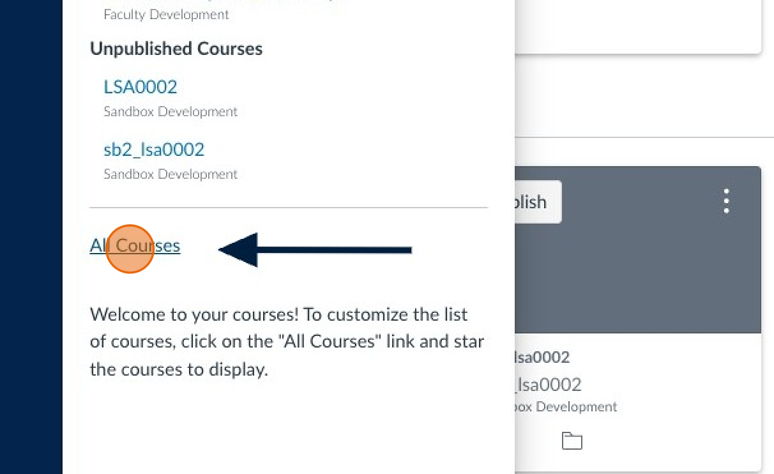 3. Your academic courses show the course number, section, and term. You teach in these courses, and Banner manages your student enrollments. Sandbox Development courses are for content creation, copying, and sharing with colleagues, not for academic student enrollment or teaching.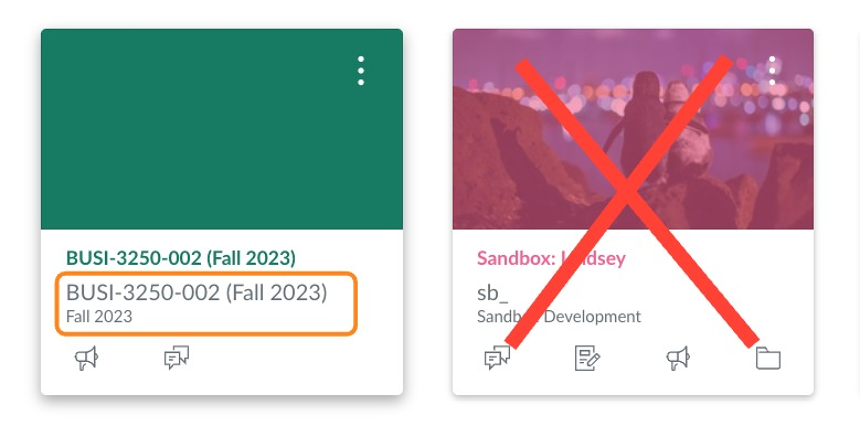 Still unable to find your Canvas course? Contact your department to ensure you are added as the instructor of record in Banner. Banner manages all enrollments in Canvas courses.