Canvas: Hide Grade Distribution Graphs
How to Hide Grade Distribution Graphs from Assignments in Canvas Course Settings
1. Navigate to the course and click Settings from the course menu.
2. Click more options from the bottom of the settings page.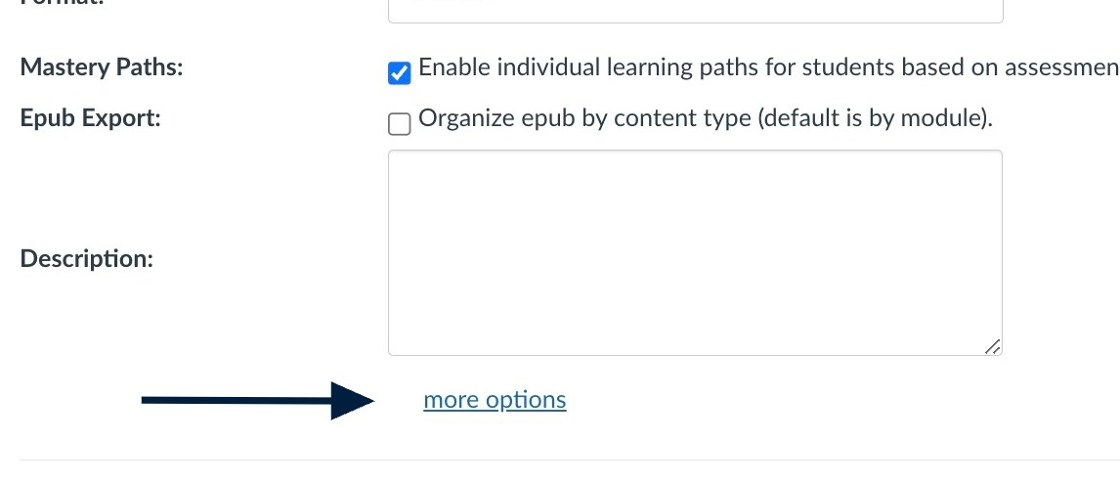 3. Check the "Hide grade distribution graphs from students" field, then click "Update Course Details." The graph will no longer be visible to students in that course.