How to add a User, like Teacher, to a Course
You may add a TA or another teacher to your course to help with Canvas. Please note: If grades are supposed to be entered in Banner, then the Instructor of Record needs to be added in Banner.
1) Within the course, click "People" on the left then "+ People."

2) Choose how you'll add user: Email address (abc1234@auburn.edu), Login ID (abc1234), or SIS ID (Banner ID: 902123456). Multiple users can be separated per line or by comma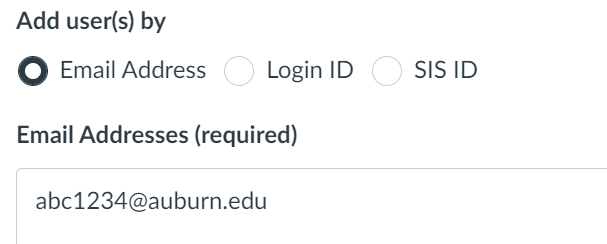 3) Choose the Role and Section (if applicable). Click Next.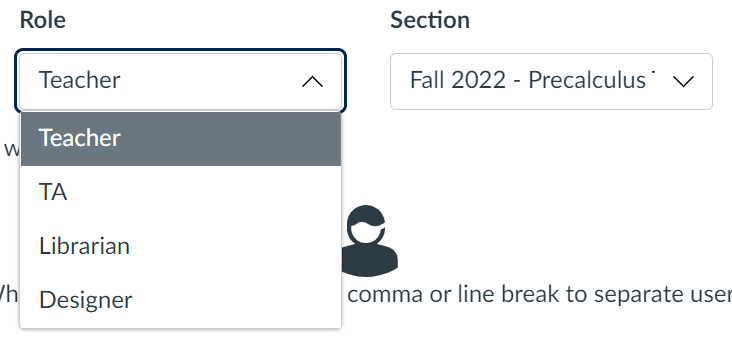 4) Confirm the pending additions and click "Add Users" to complete.