iClicker Account: Student
Auburn University is now using single sign on (SSO) for the classroom response system iClicker.
Starting Monday June 26, 2023 please sign into your iClicker account through your campus portal.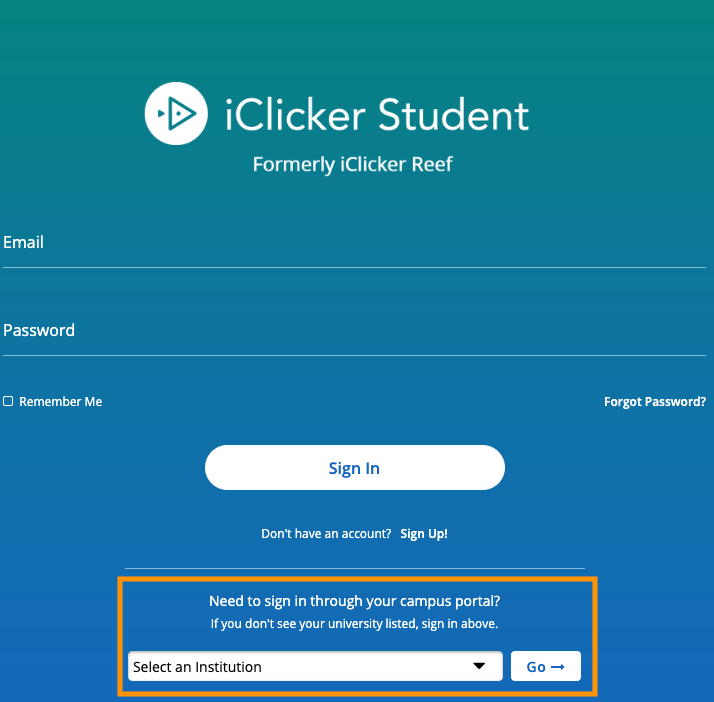 If you have already created an iClicker account with either a non-university or university email please link your accounts so you can retain access to your existing courses and data.
If you need to create an iClicker account please follow the steps outlined in this help guide to create your account using the campus portal (SSO).
You can learn more about signing in through the campus portal by visiting iClicker's help guide.