iClicker: Instructor
Auburn University is now using single sign on (SSO) for the classroom response system iClicker.
Starting Monday June 26, 2023 please sign into your iClicker account through your campus portal.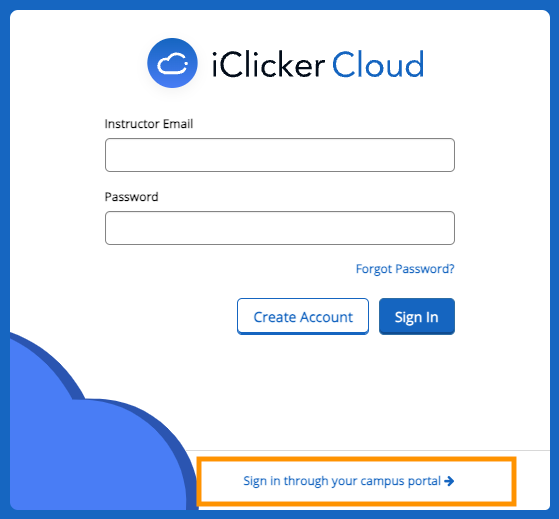 If you have already created an iClicker account with either a non-university or university email please link your accounts so you can retain access to your existing courses and data.
If you need to create an iClicker account please follow the steps outlined in this help guide to create your account using the campus portal (SSO).
You can learn more about signing in through the campus portal by visiting iClicker's help guide.
---
iClicker is a Student Response System that allows students to be able to respond on their mobile device using their Student iClicker app.
What Can I Do with It?
Gather data to gauge students' comprehension before moving on

Poll students and display class results instantly

Enhance large lecture class with increased student participation and interaction

Increase students' understanding and retention of topics by keeping them engaged

Allow anonymity on controversial questions

Provide feedback to students on their understanding

Check if students can apply a concept to a different context

Transform one-way teacher lecture into teacher-student interaction

Get a large volume of individual answers immediately

Reduce time on administrative tasks such as taking attendance
If you have any questions please email bighelp@auburn.edu, or book time with a member of Biggio Tech to learn how to use iClicker in your course.
Learn more about tracking attendance with iClicker.