Welcome to LinkedIn Learning!
If you experience issues with your learning history please use the following links:
LinkedIn Support External Link
Signing In:
Signing in is easy! Visit your AU Access Employees tab and the icon for LinkedIn Learning will be under Employee Tools.
The Home Page:
The Home Page is full of information about your learning and has several ways to find learning.
At the top scrolling bar, you will find featured learning courses. These are new and popular sessions that are featured for a short time period. You will also see "Top Picks for You" and lessons you may be interested in based on your past learning.
Clicking "Browse" will allow you to find new sessions. These will be categorized by role guides, topics, and software.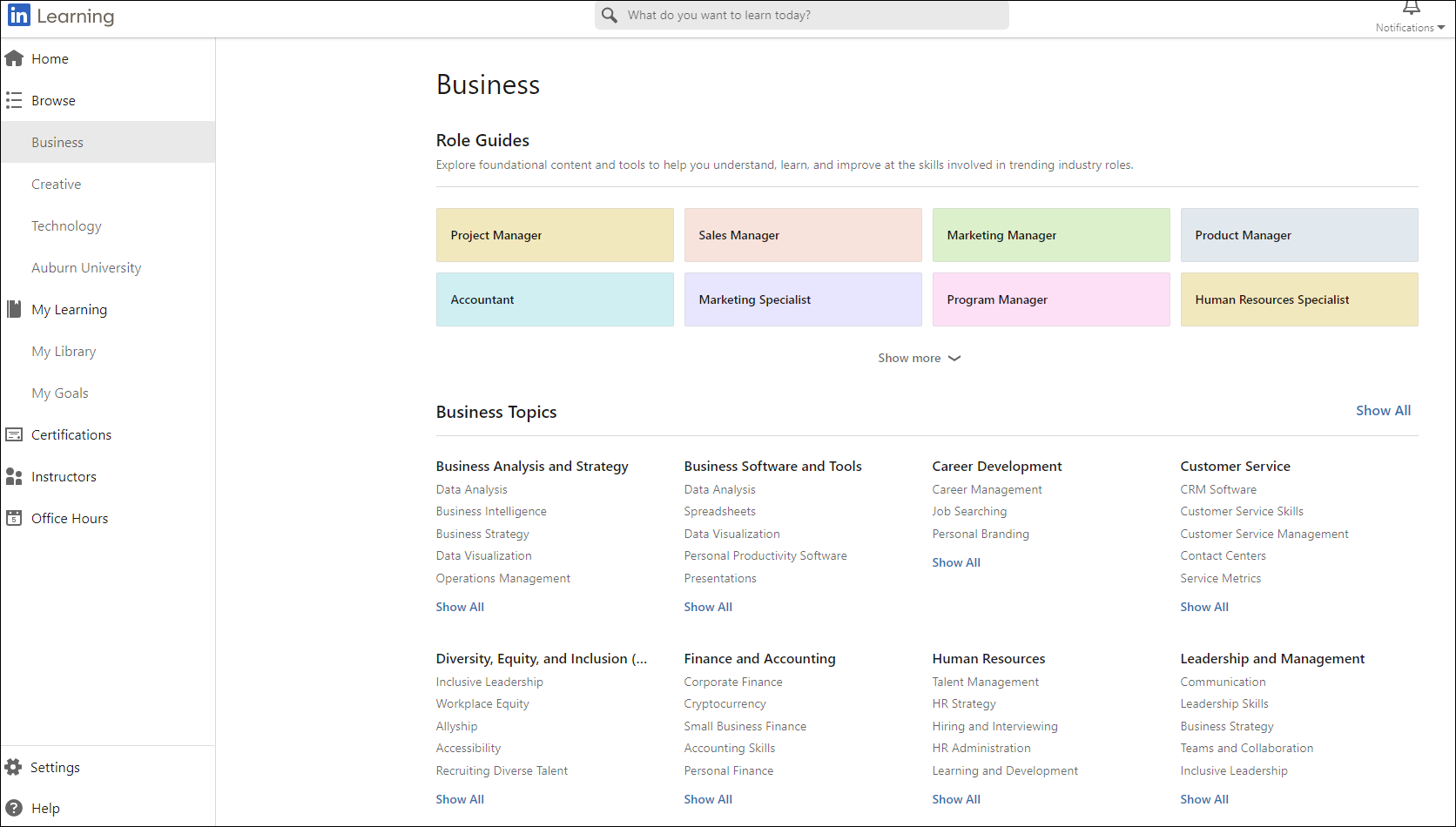 You can also use the Search Tool to type the name or skill that you are looking for. In this example, we searched for Microsoft
Under "My Learning", the "In Progress" tab will show you the learning you haven't finished yet.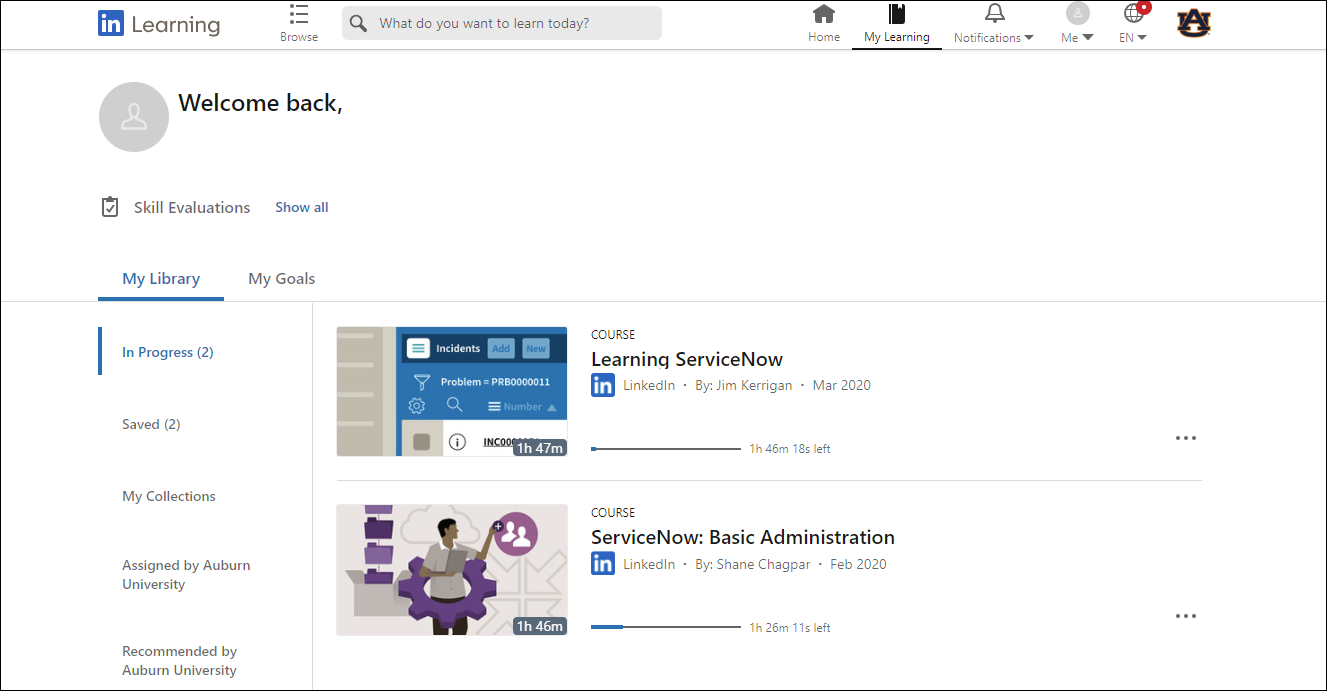 On the "Saved" Tab you will see the courses that you have saved. While browsing the courses, when you hover over a course you will see a small badge in the bottom right hand corner. Clicking this will save the course.
The "Me" Tab will show you all of your account information and your learning history.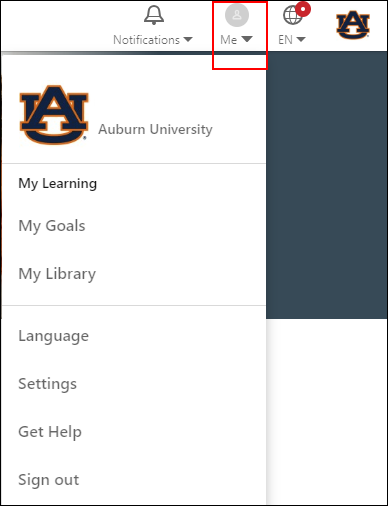 Watching a Video:
Simply click a video to watch the lesson. The video will automatically start to play. You have the ability to pause and restart the video as needed. Below your video you will see information related to the video you choose.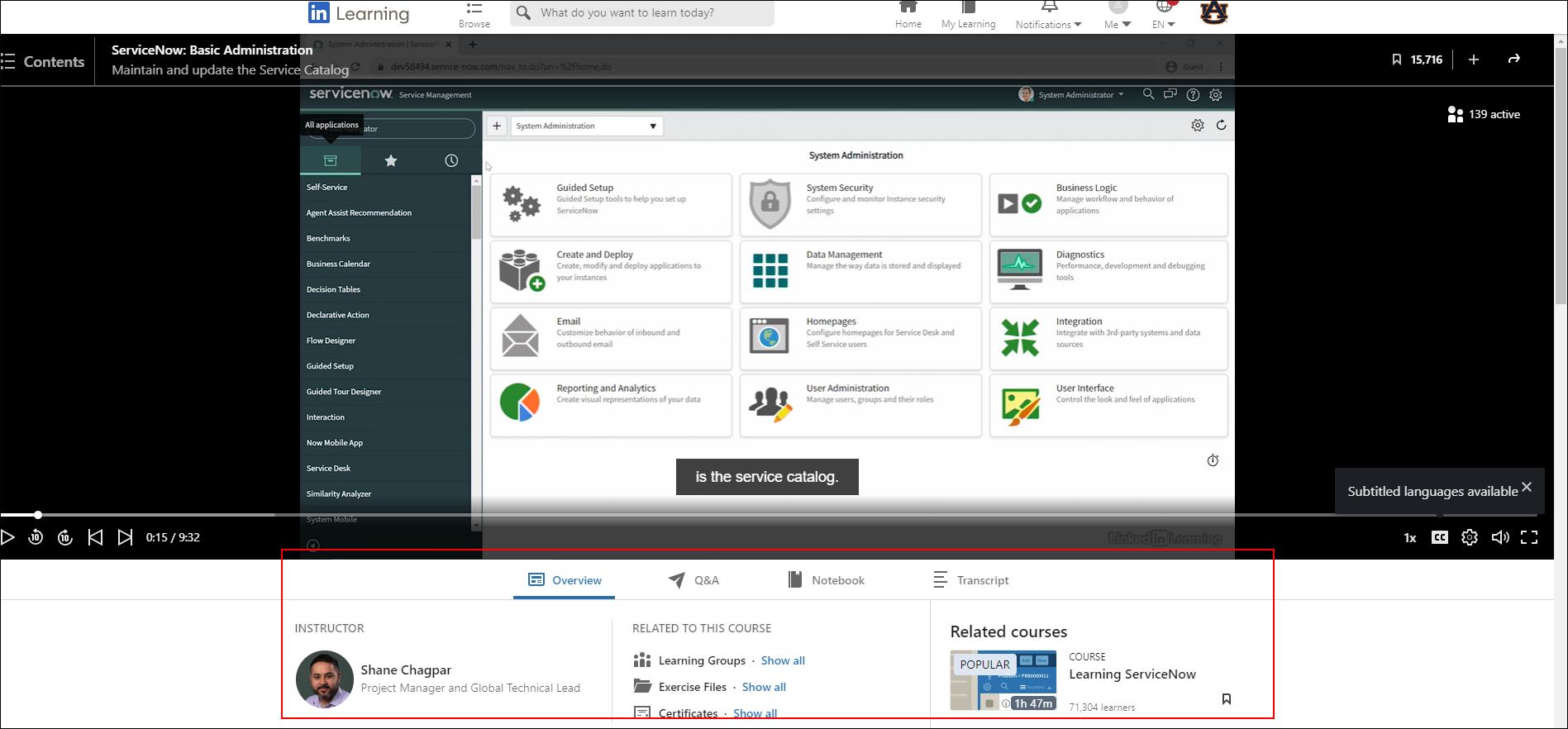 On the "Overview" tab, you can see information related to the course. The Learning Objectives are clearly posted so that you can see if this course offers what you are looking for.
The "Notebook" tab will allow you to log any notes you wish to save associated with the video's lesson.
If you would rather read along with the instructor or just view the transcript of the course, you can do this on the "Transcripts" tab.
The "Exercise Files" tab will provide you with any files needed to complete the course.
Finally, the "Certificates" tab will allow you download or share your certificate once the LinkedIn course is completed.
Support:
Should you experience issues with LinkedIn Learning, please contact the OIT Service Desk at 334-844-4944 or use the following links to LinkedIn Support or to Create a Ticket.
Below are some helpful links:
Connect Your LinkedIn Profile from your Learning LicenseExternal Link
Disconnect Your LinkedIn Profile from your Learning LicenseExternal Link