Nintex Forms for Office 365 are not rendering in Safari
Pertains to: Nintex Forms for Office 365
(Nintex Automation Cloud forms are not affected)

ISSUE
When browsing to a Nintex Form using Safari on Mac, the following prompt appears:


'Something went wrong
Nintex forms use cookies, but your browser is preventing us from setting cookies. To resolve this issue, you must disable cross-site tracking.'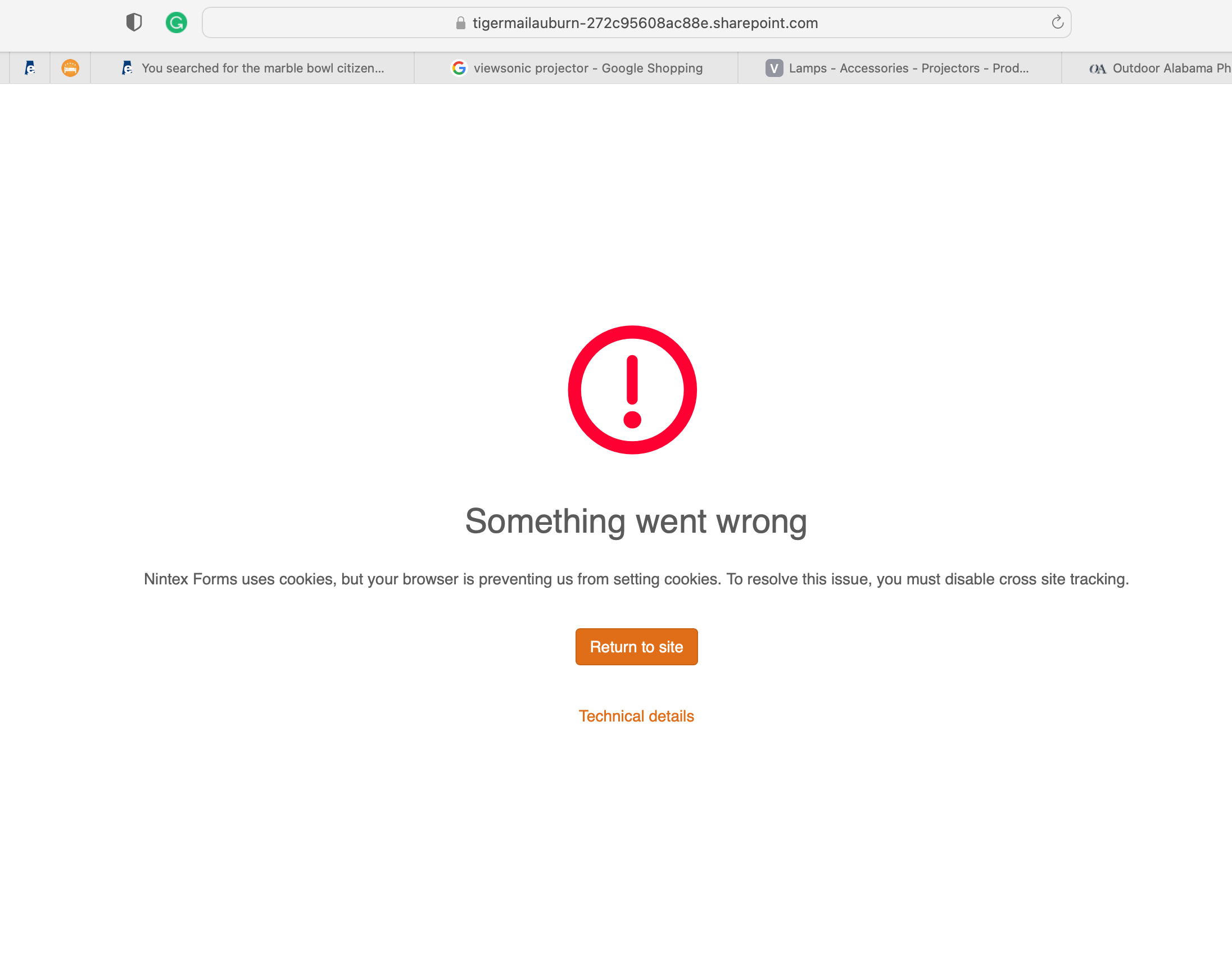 'Nintex forms use cookies, but your browser is preventing us from setting cookies. To resolve this issue, you must disable cross-site tracking.'


RESOLUTION
Navigate to Safari > Preferences.

Click Privacy.

Uncheck "Prevent cross-site tracking"

ADDITIONAL INFORMATION
Forms are using cookies for user authentication. This is part of the product and cannot be changed. The reason Safari (default behavior on OS X and iOS) behaves differently than Chrome is because Safari defaulted to not accept all cookies, while Chrome does. As such, this would be considered expected behavior.