Our campus television provider, Apogee, offers students living in on-campus* residence halls more than 100 channels of digital TV. Our on-campus residents can also watch their favorite shows and sports on a variety of devices by downloading the Stream2 app.
*160 Ross and 191 College are considered off-campus AU Housing and are not included in the on-campus residence hall cable TV service.
Please note that Smart TVs are eligible for streaming on campus but use a separate wireless network connection through AU_GameNet. For more information on connecting Smart TVs, please read our AU_GameNet knowledge base article at aub.ie/gamenet.
Stream2 App
---
IPTV's service, Stream2, is available exclusively for students living in on-campus residence halls at Auburn University. With the Stream2 app, you can watch your favorite shows and sports on several of your devices, including your laptop, Smart TV (via RoKu, Amazon Fire TV Stick, Apple TV, etc.) and mobile device. You can also save up to 20 hours of recordings with the included DVR feature. On-Campus residents may also stream Showtime on the Showtime Anytime app.
The Stream2 app is available from the Apple App or Google Play stores or directly from https://myresnet.com/. Download instructions can be found in the Knowledge Base articles here. Login using your Auburn University credentials.
Stream2 support is available 24/7 here or by calling (855) 465-6751.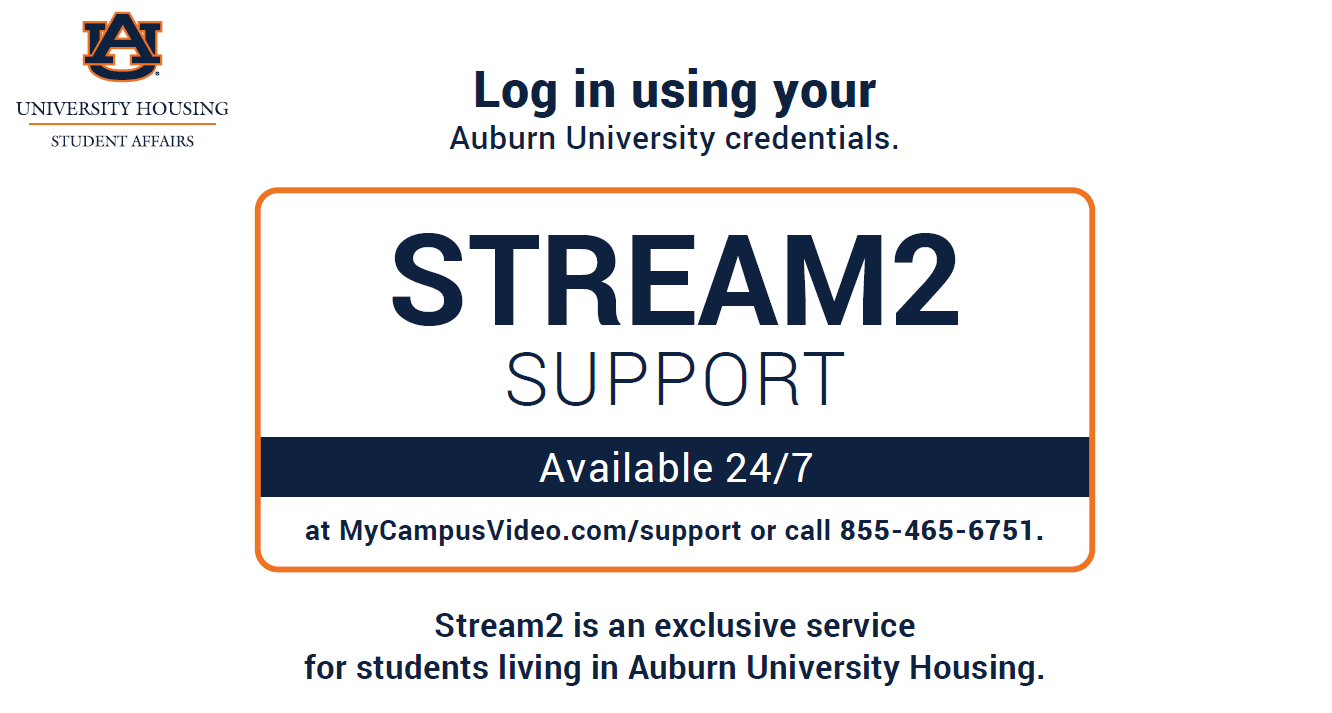 Related Links:
---