When a screen is being shared in a Zoom meeting, you can swap the shared screen with the speaker's video as a viewer. This means you can switch between viewing the shared screen content and the live video of the speaker.
Please note that this view option is exclusive to viewers and will not be present when a screen is not being shared or when you share your own screen.
Once a participant starts sharing their screen, you can follow these simple steps to optimize your viewing experience:
In fullscreen mode, locate the "View" option in the top right-hand side of your Zoom meeting interface and click on "View" to reveal a dropdown menu.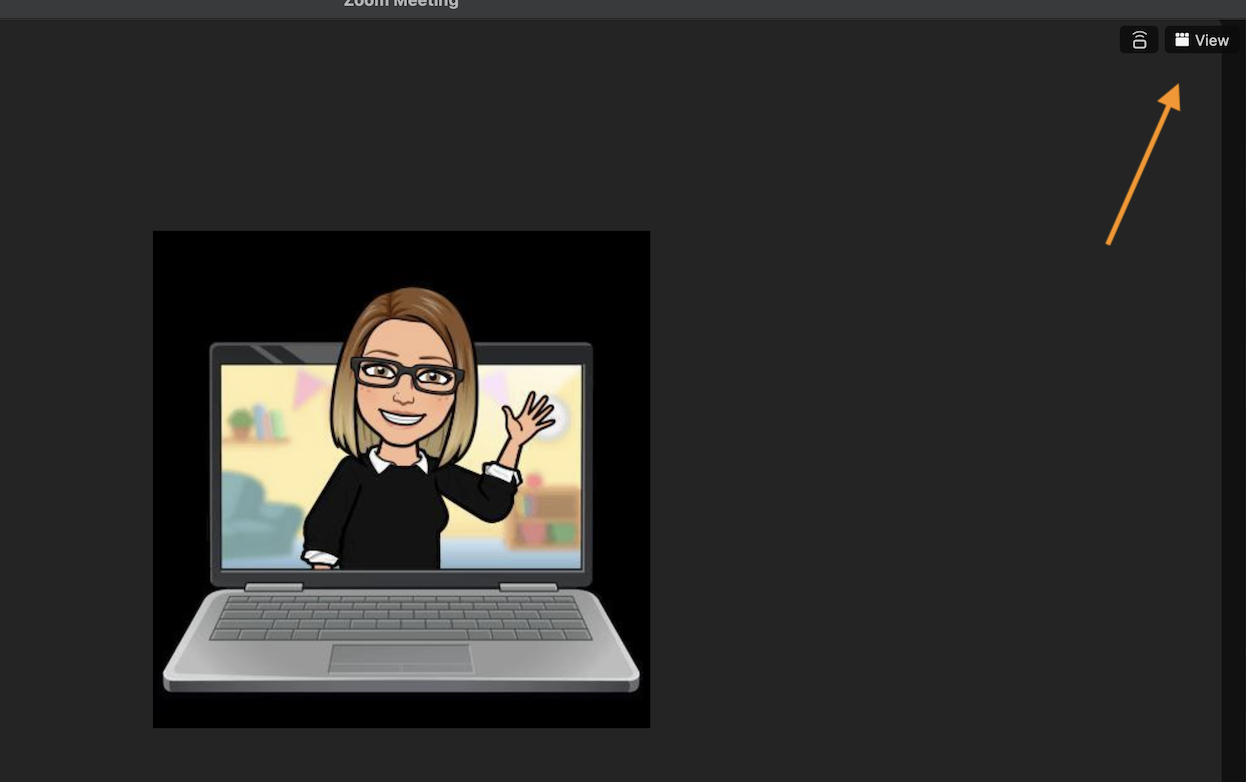 From the dropdown menu, select the "Standard" option.
After selecting the "Standard" view, you will notice the appearance of the "Swap Shared Screen with Video" icon in the header of participant videos when you mouse over them.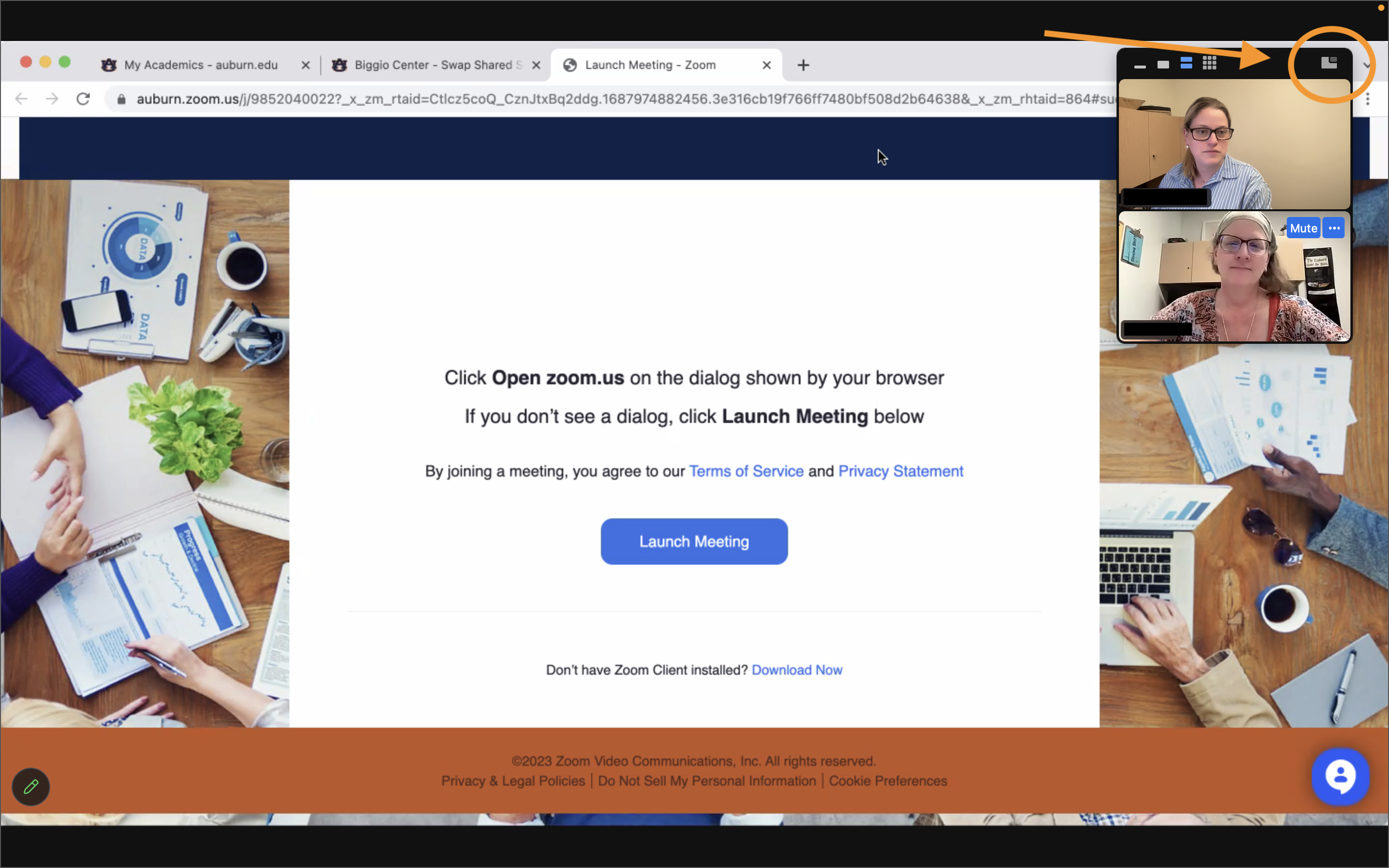 This icon provides you with the convenient functionality to switch between the shared screen content and the live video feed of the participants, allowing you to effortlessly alternate your focus based on your preferences during the Zoom meeting.

Email bighelp@auburn.edu or book time with a member of Biggio Tech if you would like assistance with Zoom.