TigerPrint: Mobility Print iOS Installation
For assistance with TigerPrint by Ricoh, please contact the IT Service Desk by calling 334-844-4944, emailing itservicedesk@auburn.edu, or visiting our office located at 3010 RBD Library (3rd Floor). For more information about the IT Service Desk, please visit: aub.ie/servicedesk. (Note: the Library staff does not support student printing. You must contact the Service Desk for help or questions regarding student printing.)
---
Mobility Print by Ricoh is the preferred printing method for students on Auburn's campus. To utilize Mobility Print, you must be connected to AU_WiFi.
Follow these instructions for utilizing Mobility Print:
Install the Ricoh Print Queue profile for your device (phone, tablet, or laptop) by scanning the QR code located at each Ricoh printing location or by navigating to aub.ie/mobilityprint. For more detailed instructions, please see below for iOS installation instructions.
Locate the document to be printed on your device and select 'Print.' Select RicohPrinters as your desired printer and set your print settings (color or b/w, number of copies, single or double-sided, etc.) before submitting.
Once your document is processed, you will receive an email with your release code. This code will be the same every time you print.
To print your document(s), you can swipe your Tiger Card at one of the prepay printers, or log in to a kiosk using your Auburn credentials, or print release code. For further information on how to utilize the prepay and kiosk printers, please see the Knowledge Base Article KB0012479.

iOS Installation Instructions
---
Follow the steps below or view this Instructional Video to install and use Mobility Print by Ricoh on your iOS device.
After using the Aubie link or QR code, you will be taken to the download screen for the Mobility Print installer. The link will provide you with the installer that you need. You can scroll down to see general instructions. Tap "Download" to begin the process.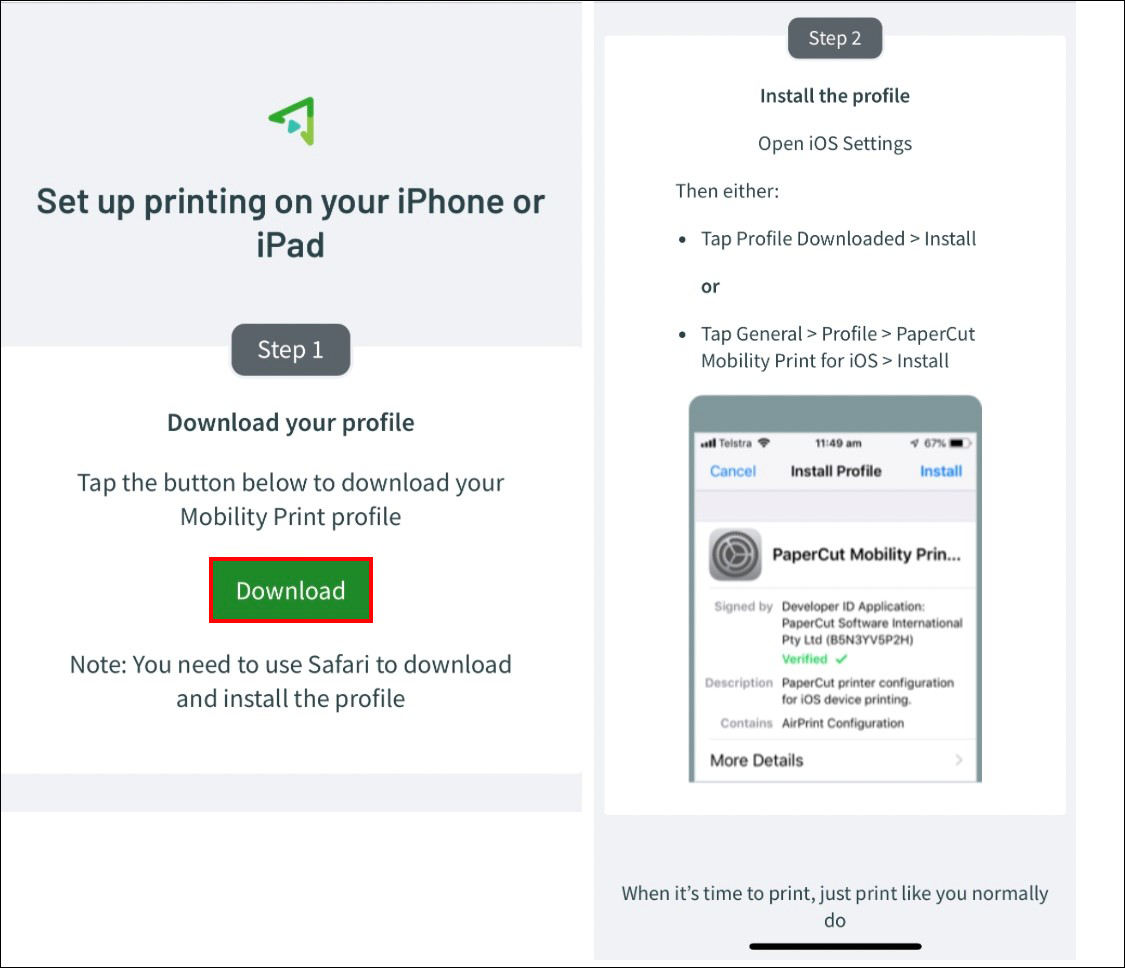 Your device may require permission to download a configuration profile. Tap "Allow." This profile is safe and is necessary for Mobility Print.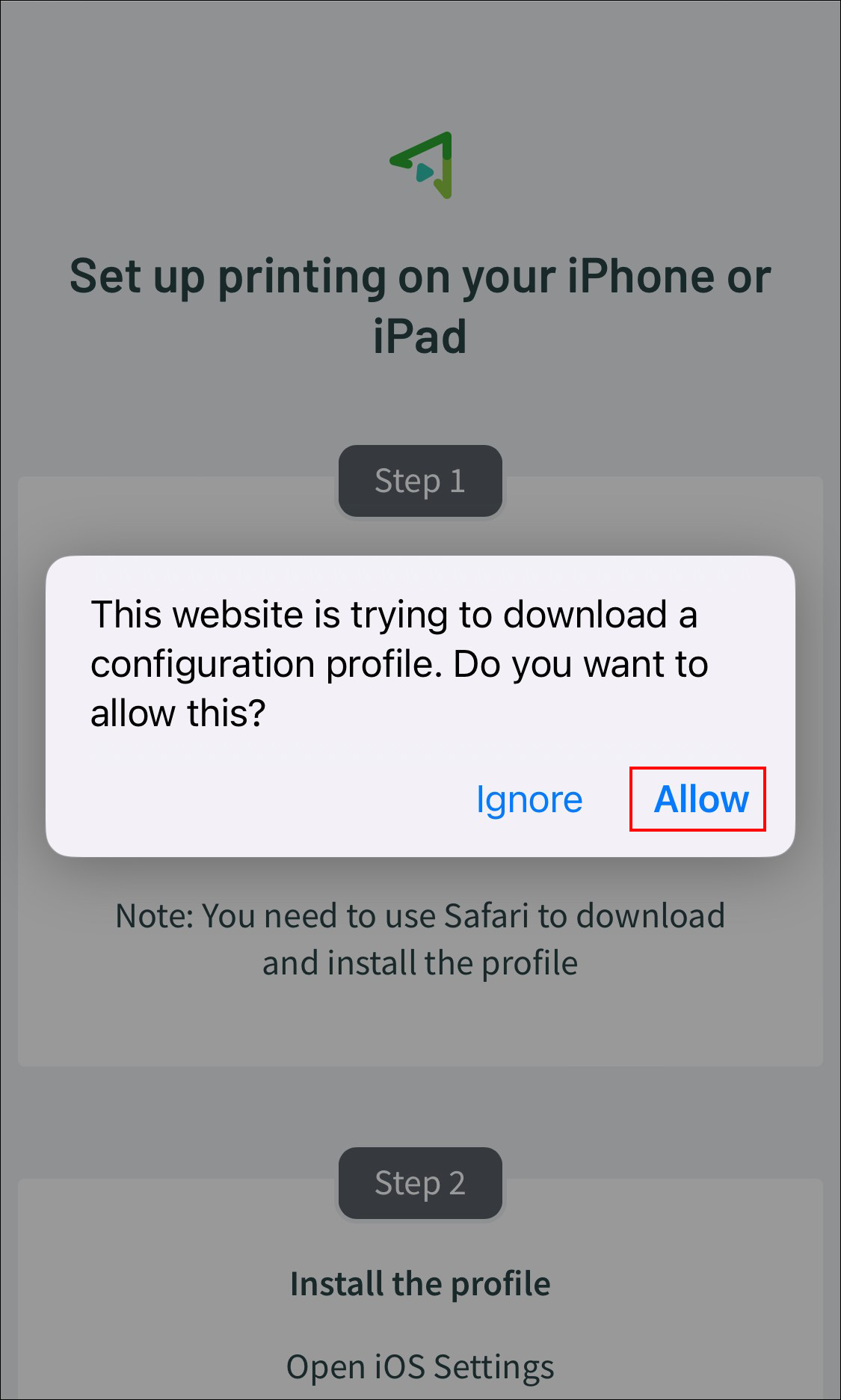 You will see a message that the profile has been downloaded. Tap "Close," and the installation will continue.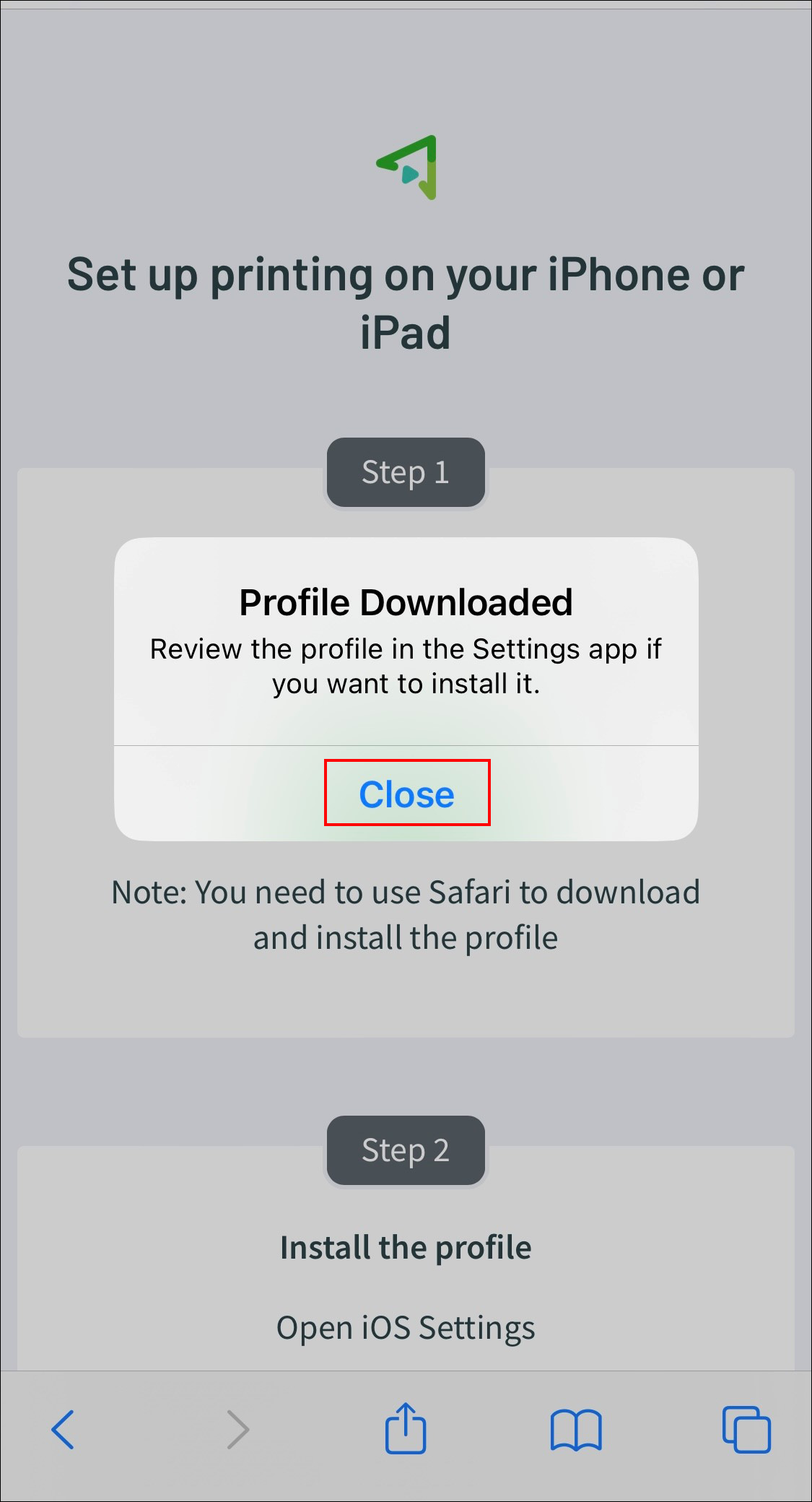 From your home screen, tap "Settings" > "General" > "VPN & Device Management" > "PaperCut Mobility Print for iOS"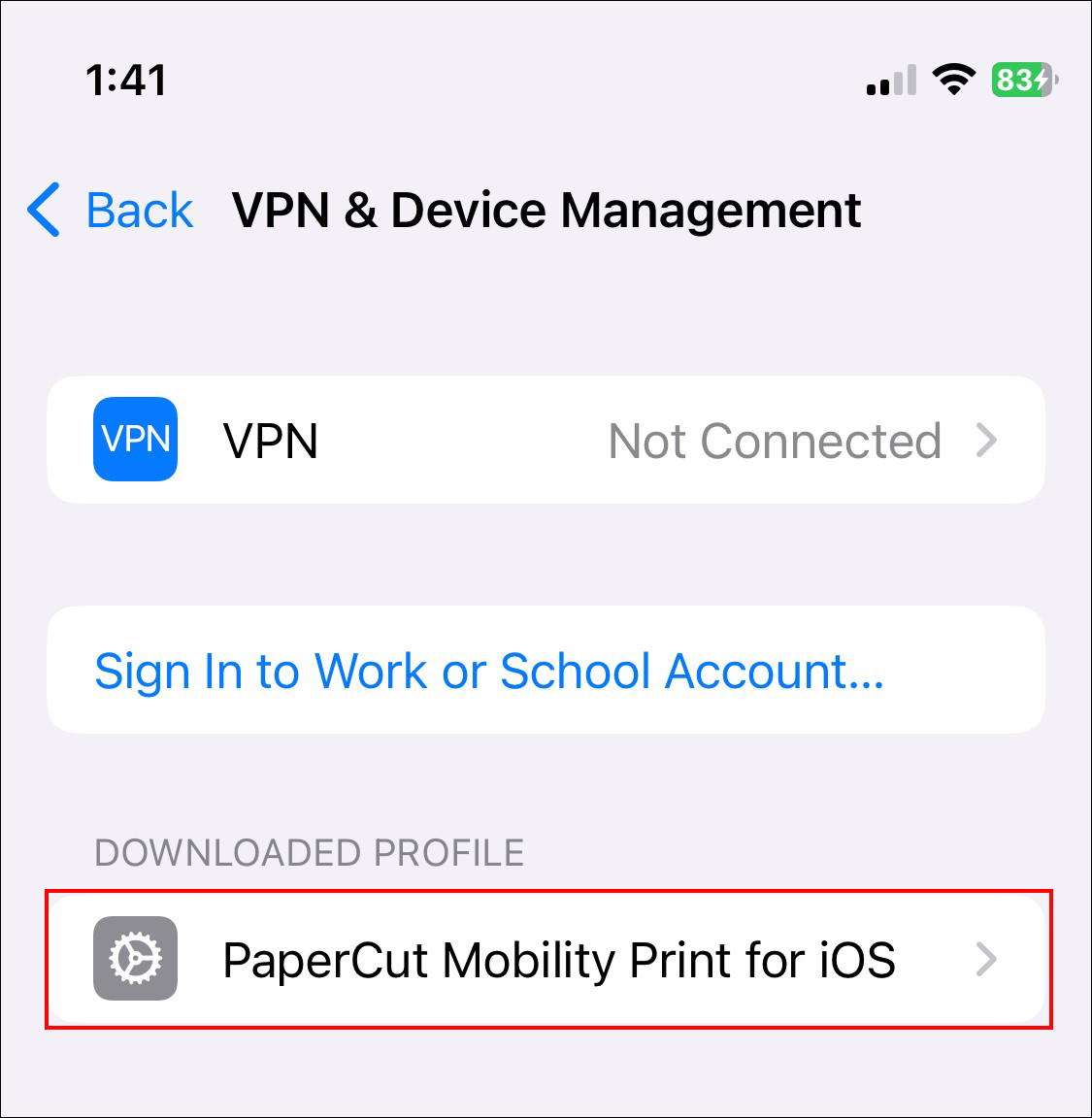 Tap "Install."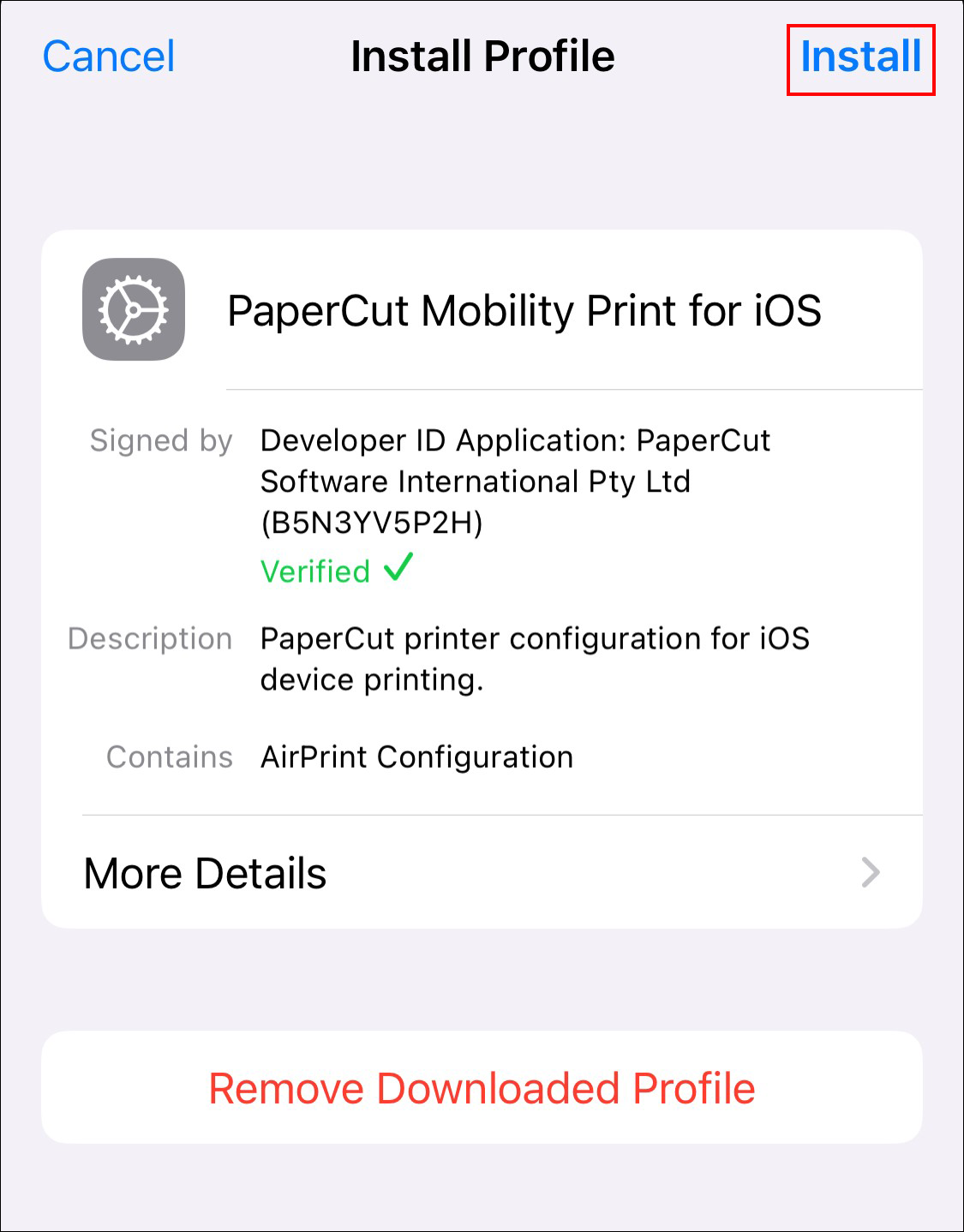 Enter the passcode that you have set up for your device.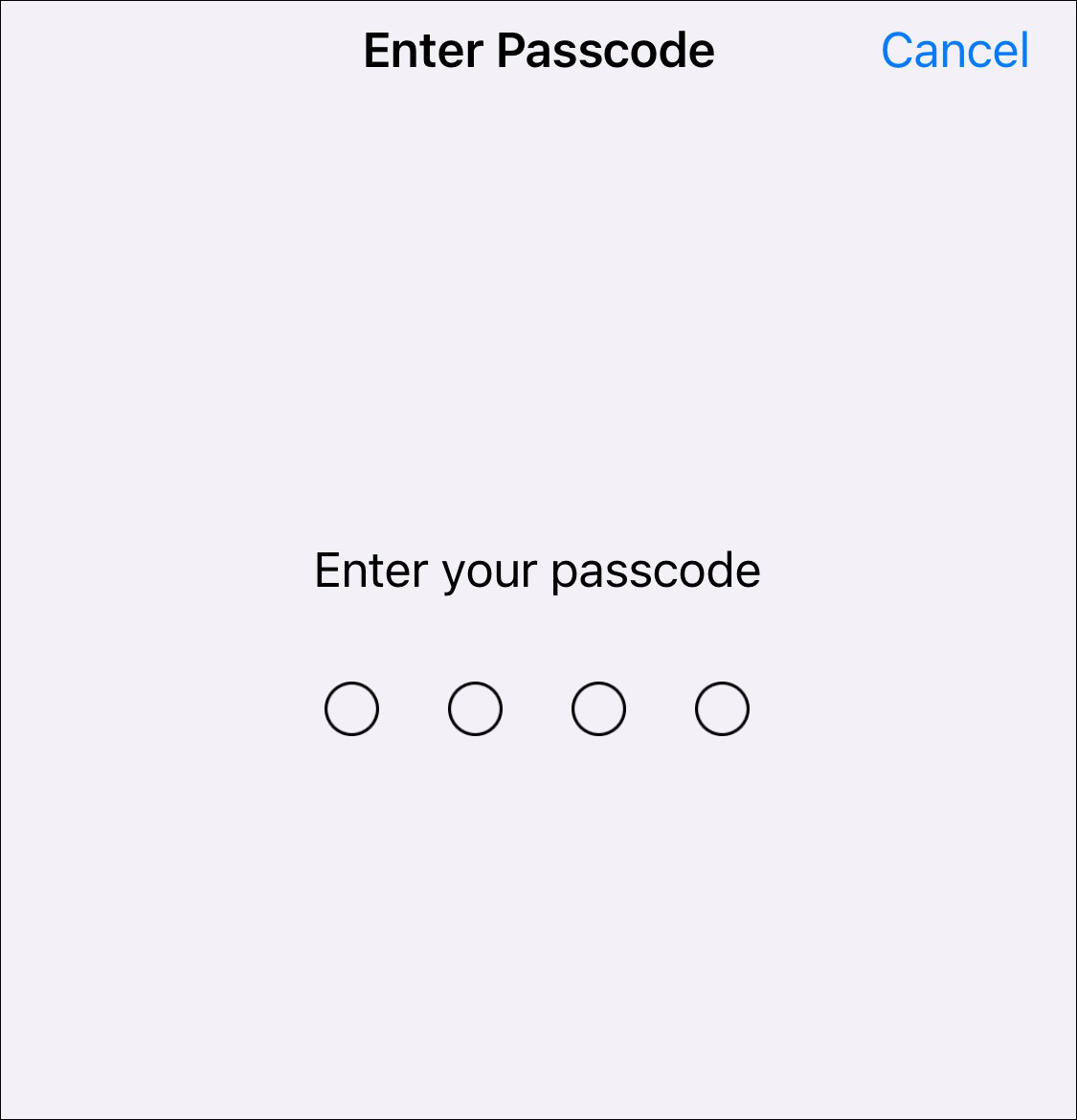 Tap "Install."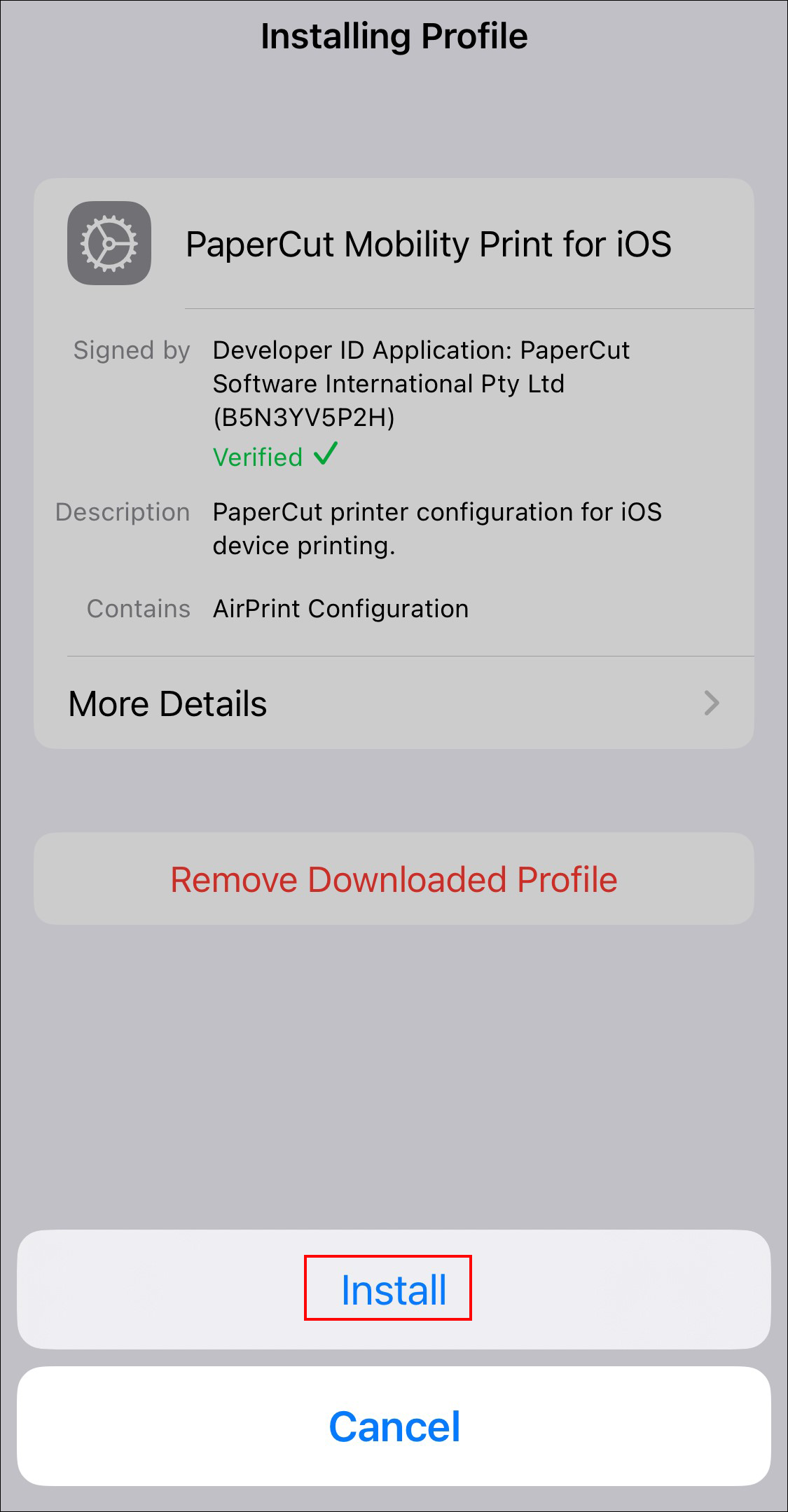 Tap "Done."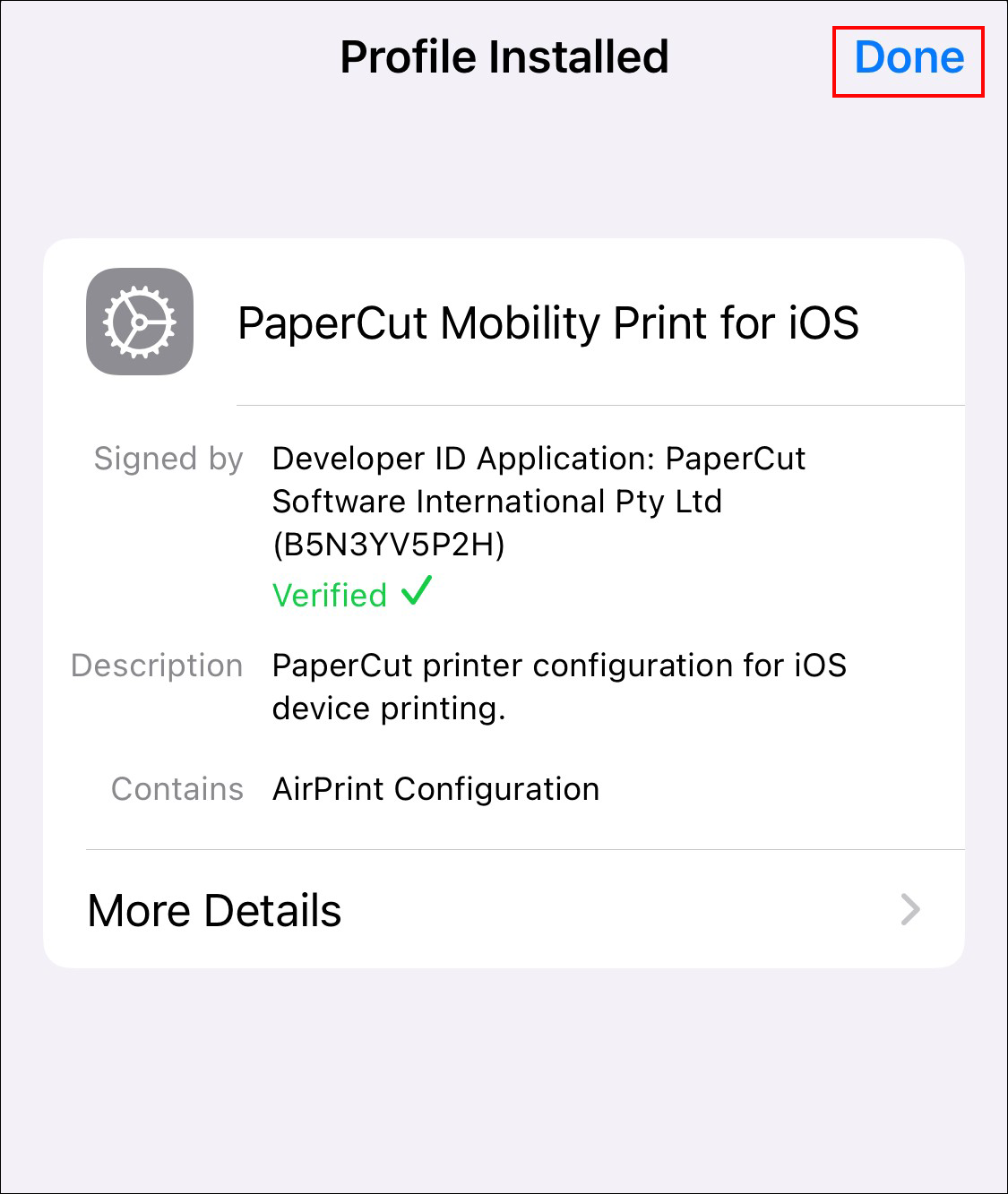 You will be taken back to the VPN & Device Management screen and you can swipe up to exit this screen.
Print as you normally would, selecting "RicohPrinters" as the printer.
Open the document you would like to print. In this example, we will print from Word.
While in Word, tap the "..." ellipses in the upper right corner.
Tap "Print."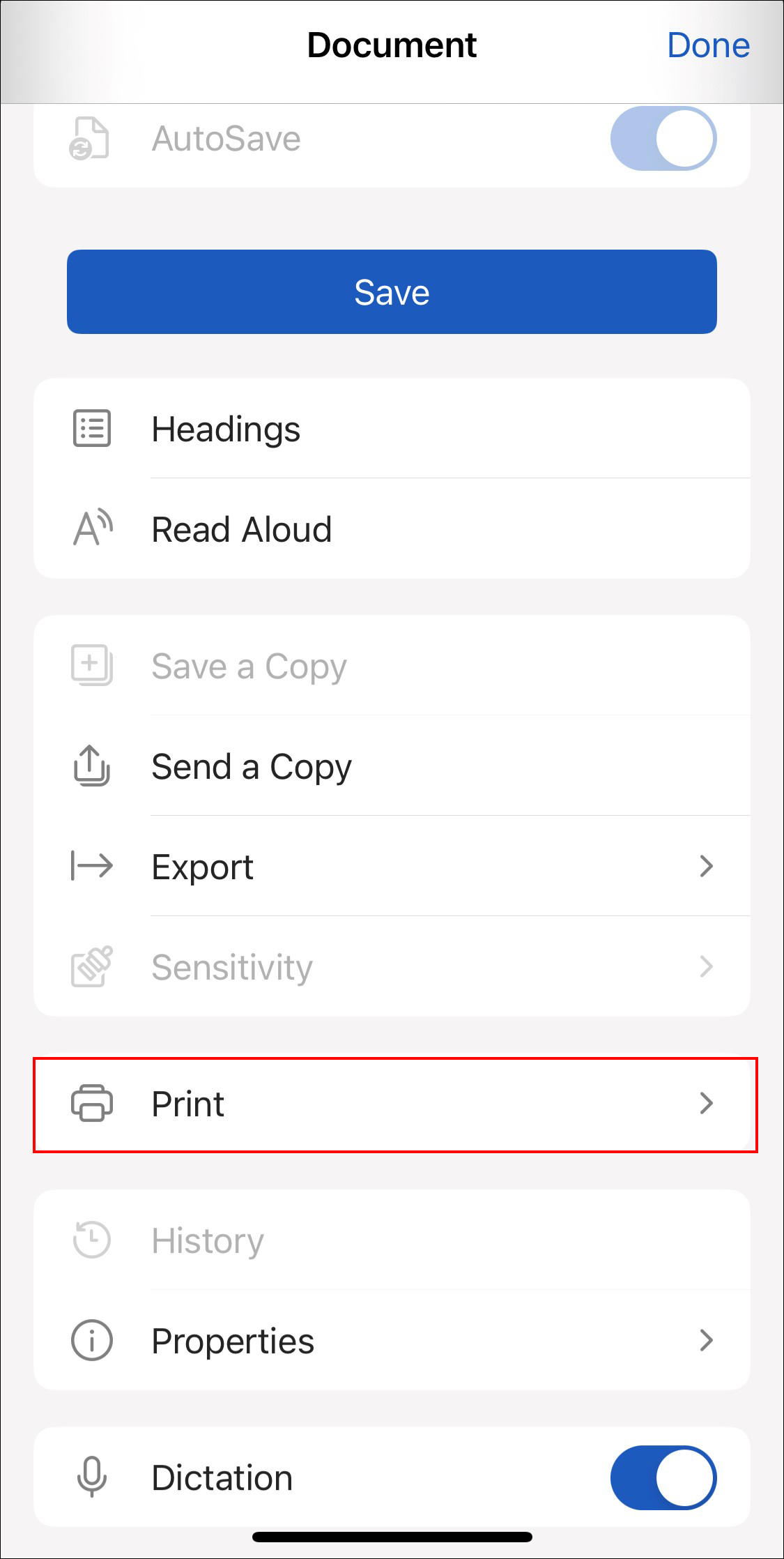 Tap "AirPrint."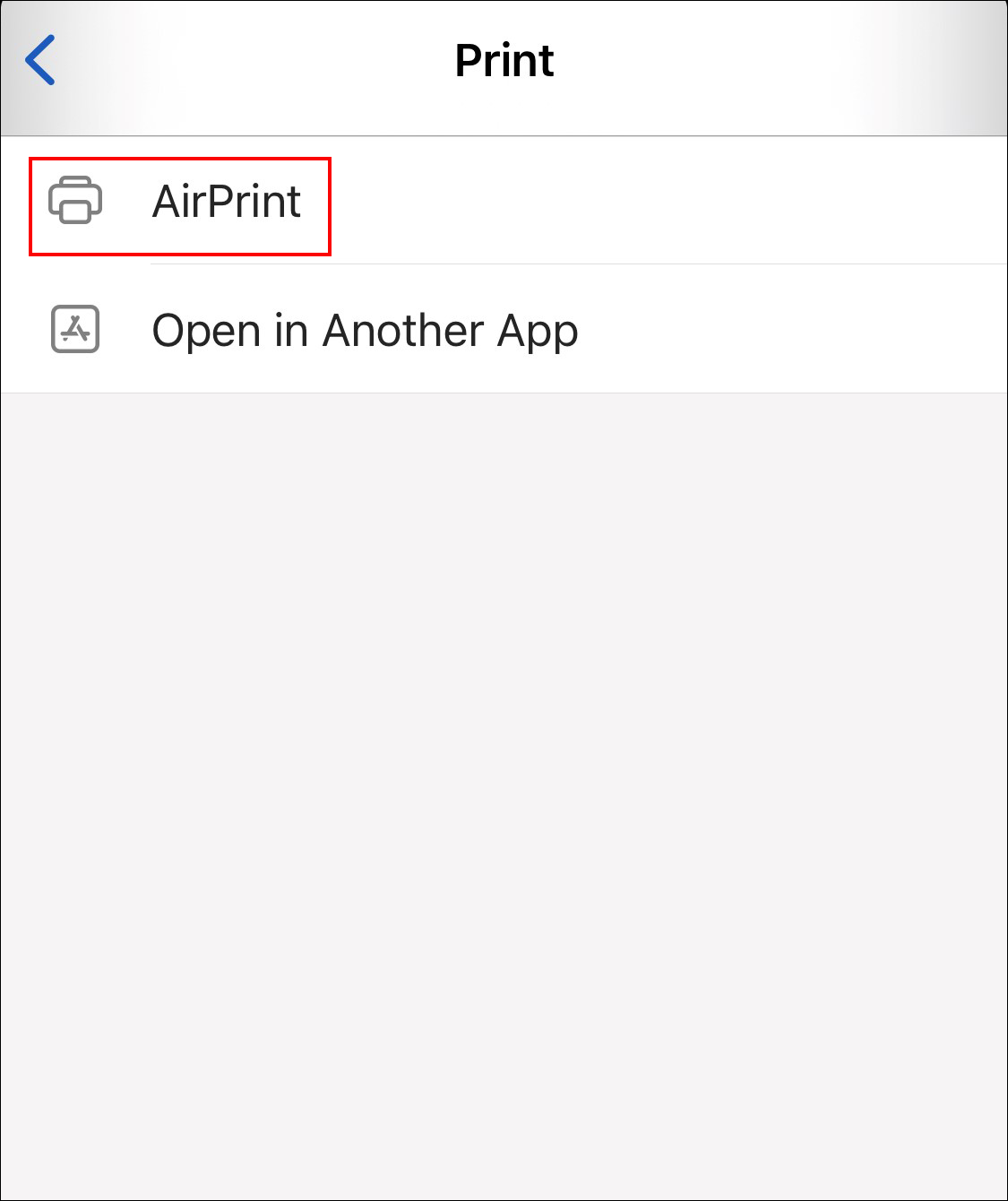 Ensure that "RicohPrinters" is the selected printer. From this screen, you can edit various print options. The color option is in the default setting. You can adjust the color option, number of copies, double-sided vs. single-sided, and paper size. Make your selections and tap "Print."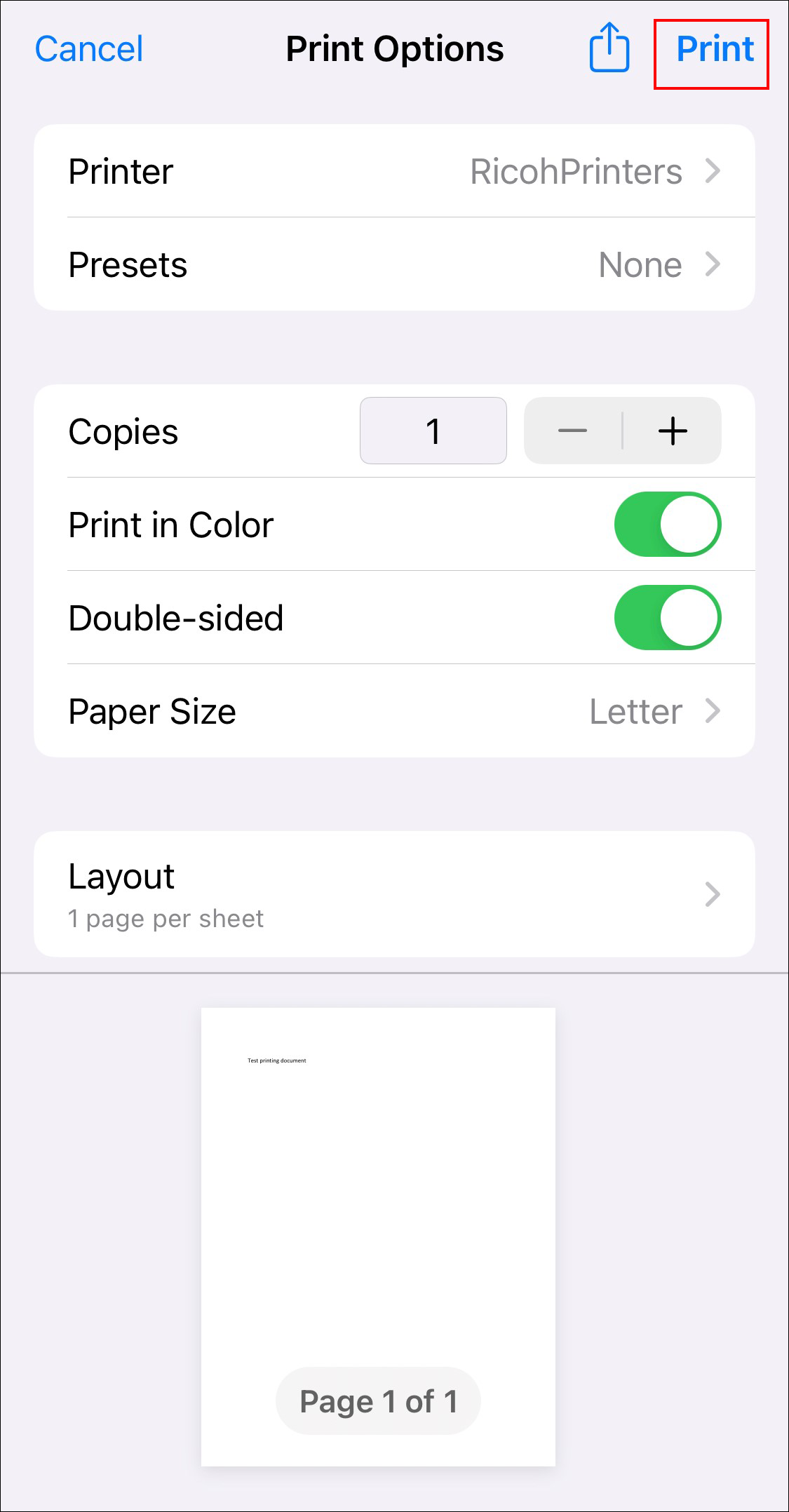 You should receive an email from TigerPrint with a print release code. You can use this code or your Tiger Card to retrieve your document.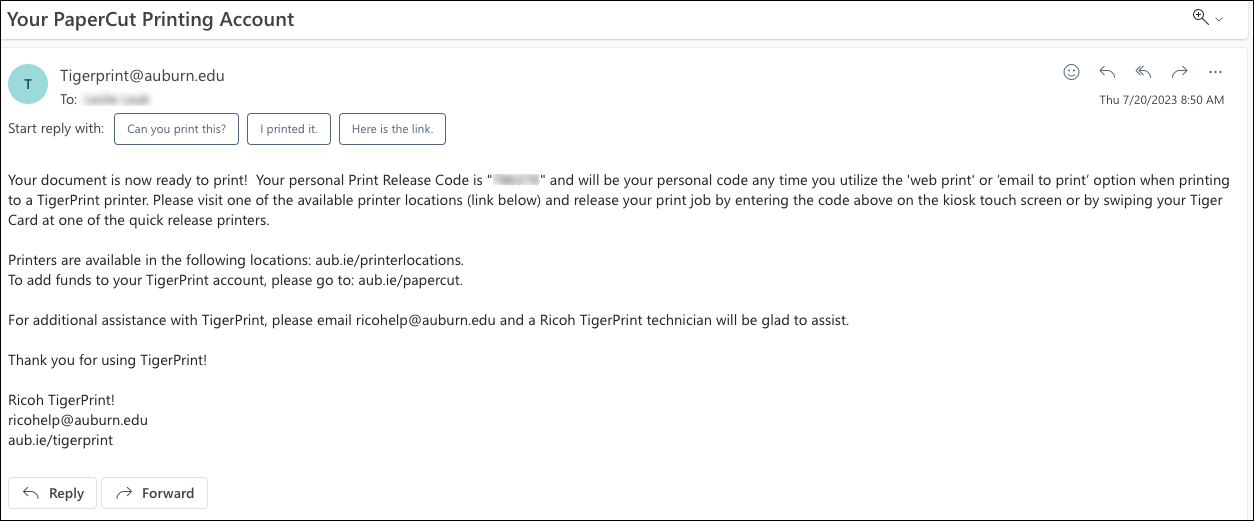 For more information on how to print, please reference our TigerPrint Knowledge Base article.
Related Links
---