The Office of Information Technology would like to welcome you to your home on campus! You will see two wireless access options during your time in the residence halls. This article will briefly explain the two options available and how they can work for you.
*160 Ross and 191 College are considered off-campus AU Housing and are not included in the on-campus residence hall wireless service.
AU_WiFi



AU_WiFi is the primary network for Auburn users on campus. This wireless network is used for devices such as computers, tablets, and cell phones to connect to the internet. AU_WiFi is an encrypted, enterprise-level wireless network, which means you will be required to authenticate with your Auburn username and password. This network is available campus-wide.
AU_GameNet

AU_GameNet is available in all on-campus residence halls and is used for devices such as gaming consoles, streaming devices, Smart TVs, DVRs, and some home automation devices to connect to the internet. Devices connected to this network must have a remote control to connect. A cell phone cannot be used to control devices connected to AU_GameNet. To connect to AU_GameNet, each device must be registered on the Gamenet website.
How to Register Your Device For GameNet
To use AU_GameNet, you must register your device at gamenet.auburn.edu. Please do not attempt to connect your device to GameNet until after you have registered the device and followed all of the instructions.
Follow these instructions below, or view this Instructional Video.
Obtain the MAC address for your device. Please refer to this KB Article for assistance in obtaining the MAC address. Once you have the MAC address, please turn off and unplug the device. You will need to leave the device unplugged for the entire registration process and for 30-45 minutes after successfully registering the device.
To begin the registration process, please visit gamenet.auburn.edu and log in with your Auburn username and password.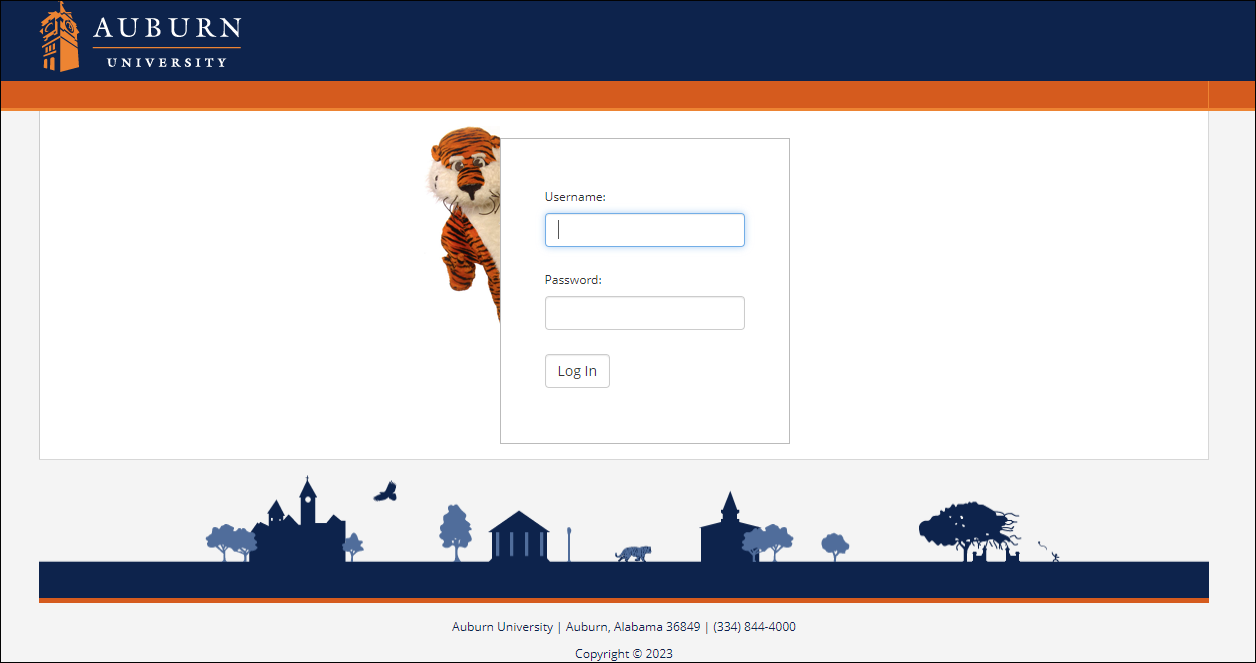 Once logged in, click "Manage Devices" on the left side of the page.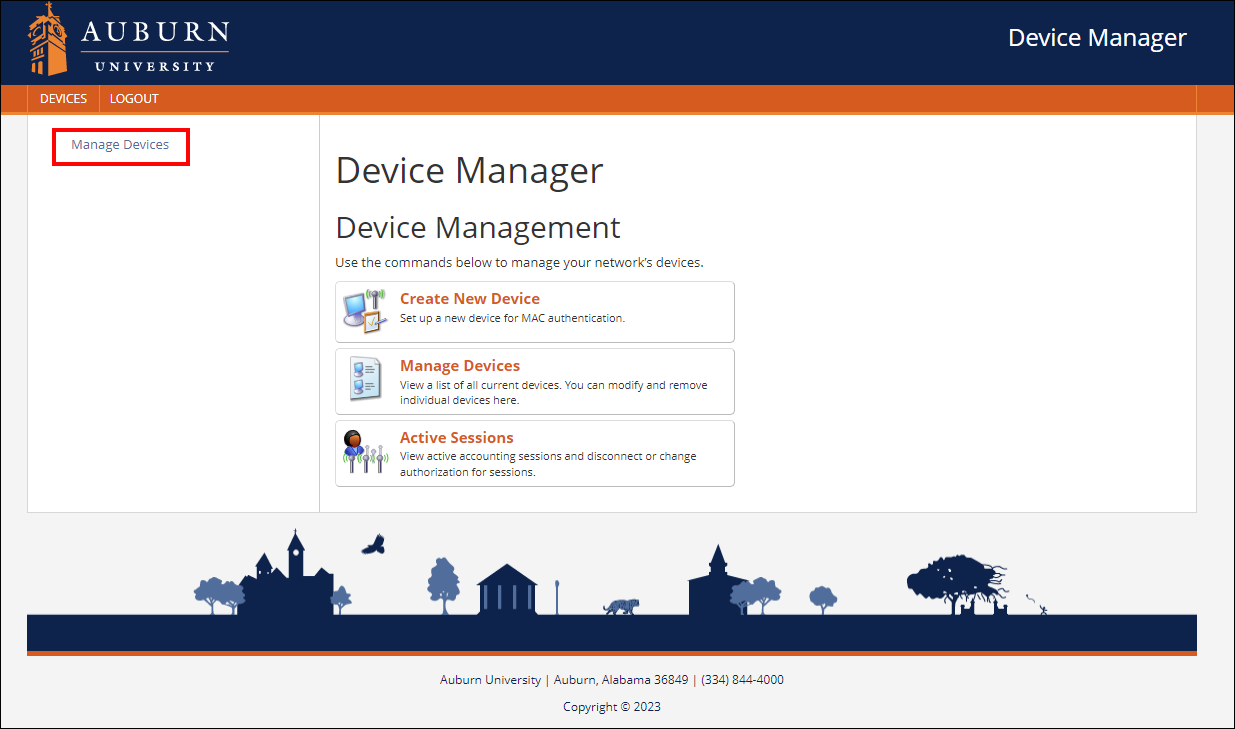 Click "Create." Create a name for each device that you wish to register for GameNet. You will need the MAC address for each device to create the name.
This screen will display instructions on how to add a device. Enter the required MAC address and a name for your device (ex. "John's PlayStation of Awesomeness"). Click the box next to "Terms of Use" and click "Create Device". You will need to "create a device" for each system that you want to register for GameNet. You may have to register multiple devices.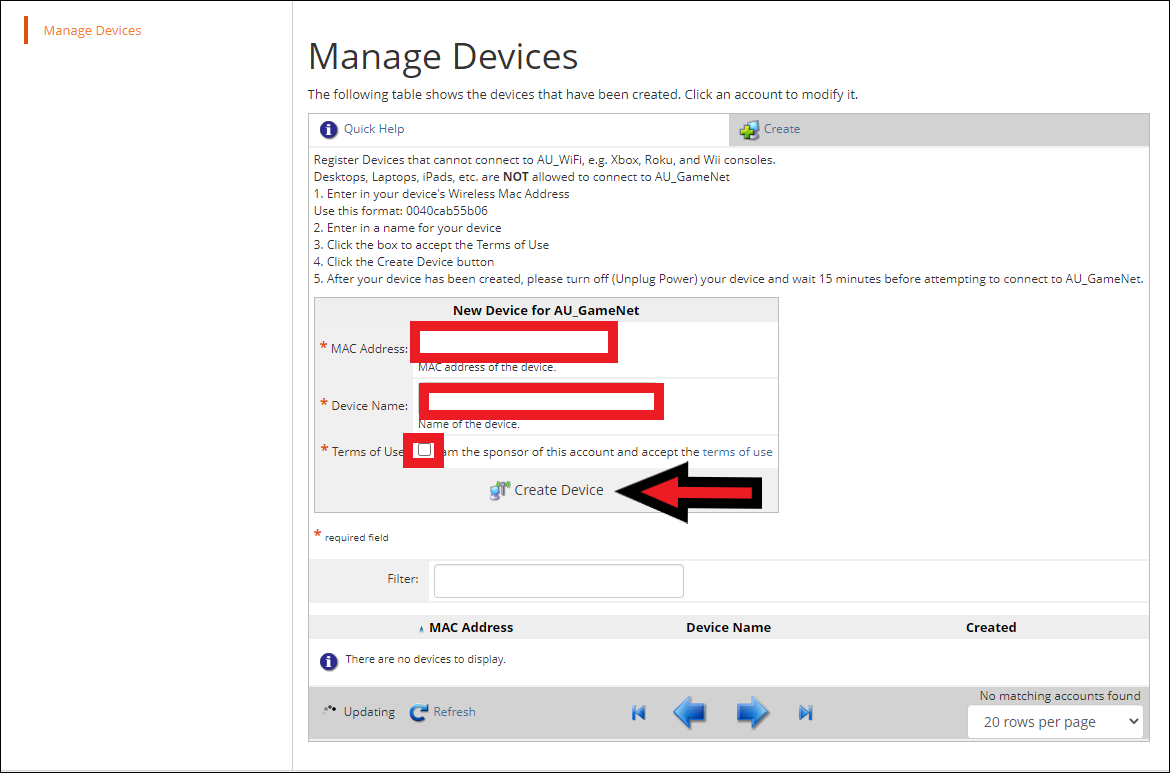 Once a device is created, when you go back to the main Manage Devices screen, your newly added device and device details will appear in the table. From here, you can click on each device to edit details or to remove a registered device.

7. Once the new device is registered with GameNet, remember to leave it unplugged for at least 30-45 minutes before connecting it to AU_GameNet.
Troubleshooting Tips
*If you follow these instructions and continue experiencing issues, please delete the device from GameNet and try again.
*If you cannot connect after a second attempt, please contact the IT Service Desk at 334-844-4944; we will be happy to assist you.
Below are a few standard gaming consoles and instructions for connecting them to AU_Gamenet:
Home Automation Devices
You must have a separate remote control to use devices such as Google Home, Amazon Alexa, or Echo Dot. Your smartphone cannot control these devices because they reside on a separate network and are unable to see one another. These devices can be used as speakers or alarm clocks but cannot be used to control home functions in the residence halls.
Smart TVs and Streaming Devices
Physical streaming devices such as Roku, Firesticks, and Apple TV are allowed on Auburn's campus. Similar to home automation devices, the smart TVs and streaming devices cannot be controlled by your smartphone. These devices must be registered on AU_GameNet and must have a remote control. Casting and casting devices, such as a Chromecast, cannot be utilized on campus.
Personal Printers
Students living in the residence halls can also choose to bring a personal printer to campus, but they cannot be connected to the WiFi. These printers will need to be connected to computers via USB or Bluetooth.
If you have any problems, contact the IT Service Desk at (334) 844-4944 or itservicedesk@auburn.edu.

Related Links:
---