Follow the steps below or view this Instructional Video to add a new email account to your Android Device.
Android devices vary, so the steps below may not be exactly right for your device, but should still provide you with the information you need to set up your device in order to retrieve your Auburn email.
Follow the steps below:
1. Go to "Settings."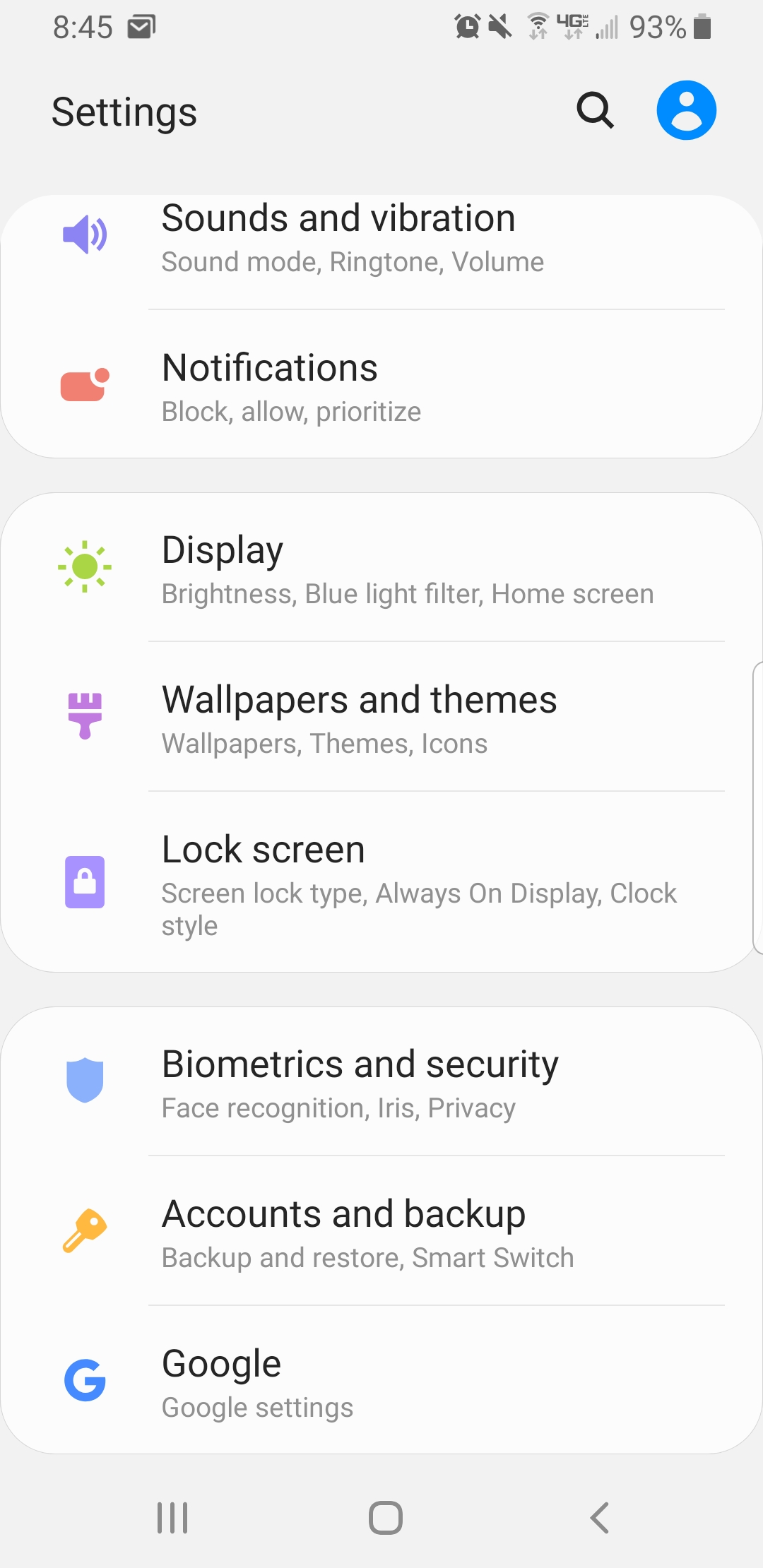 2. In Settings, select "Accounts."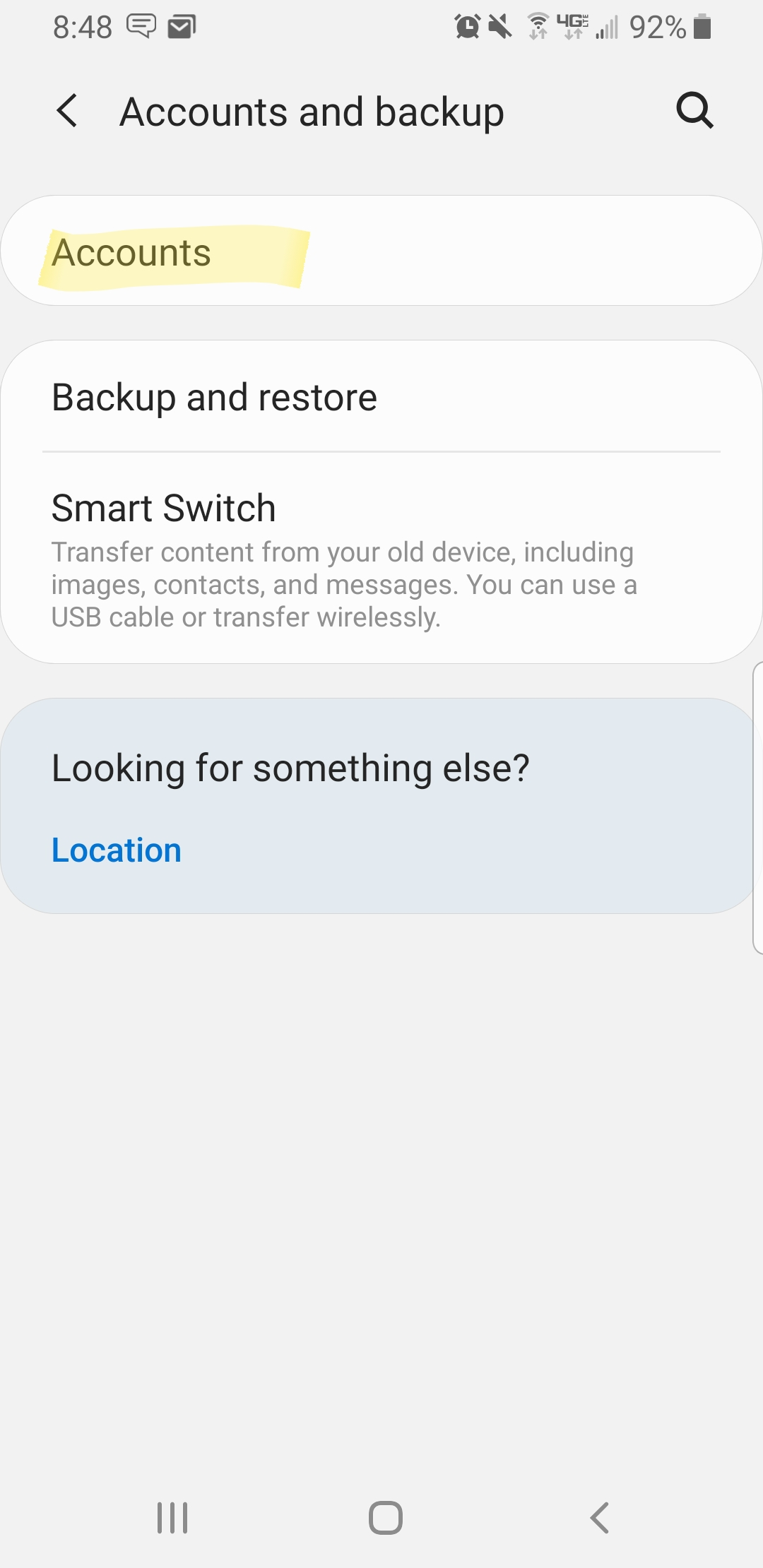 3. Under Accounts, select "Add Account"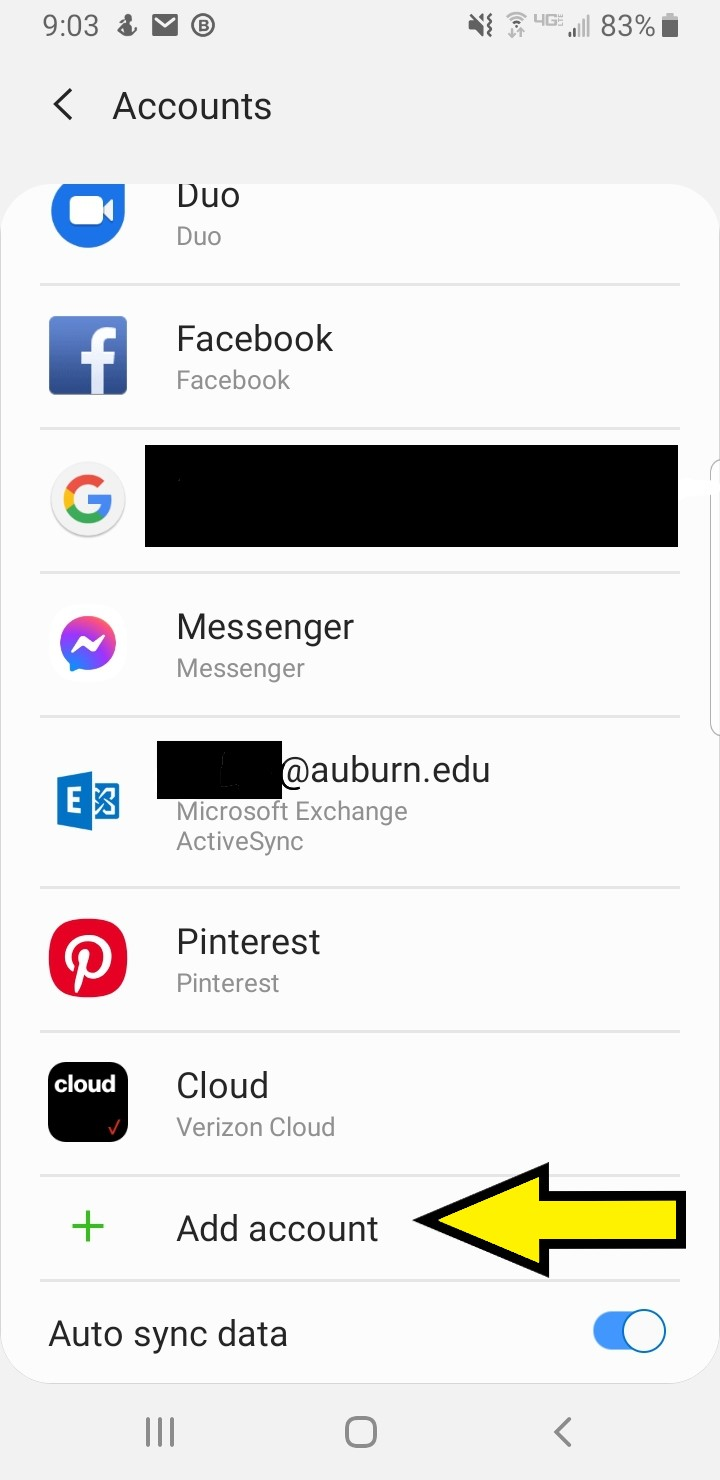 4. Select "Microsoft Exchange Active Sync."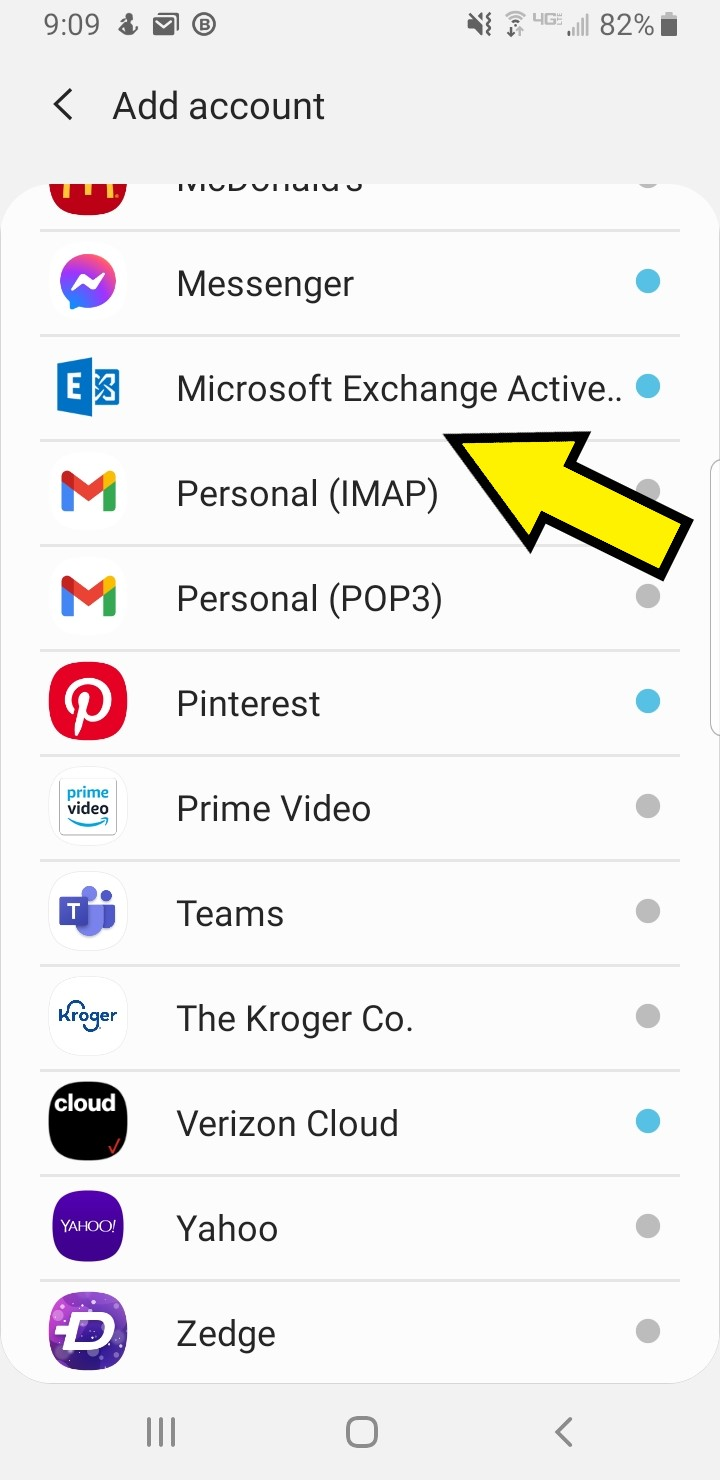 5. Enter your email address, username@auburn.edu and your password.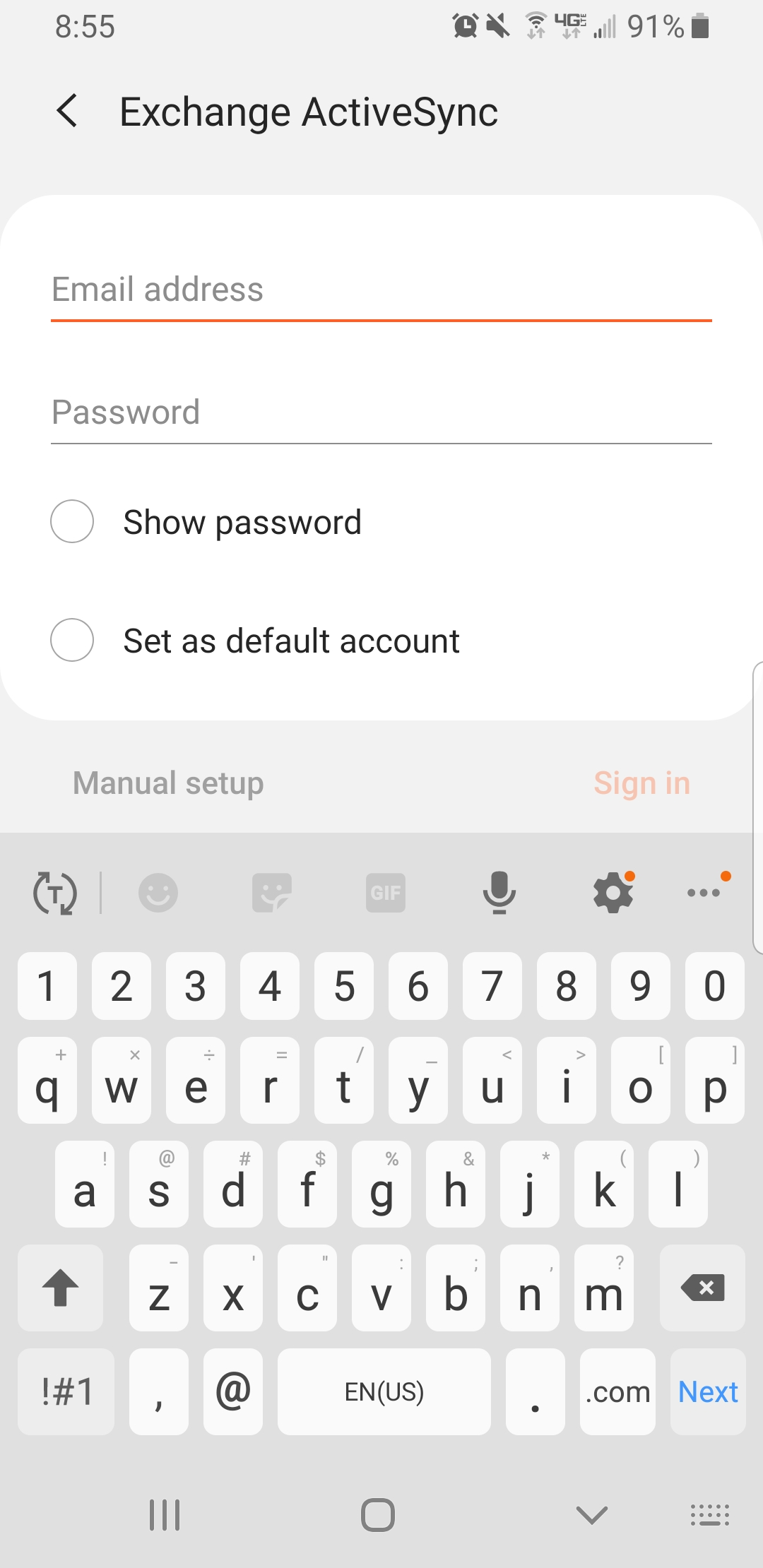 6. You will be prompted to apply security settings. When you see this prompt tap "Apply."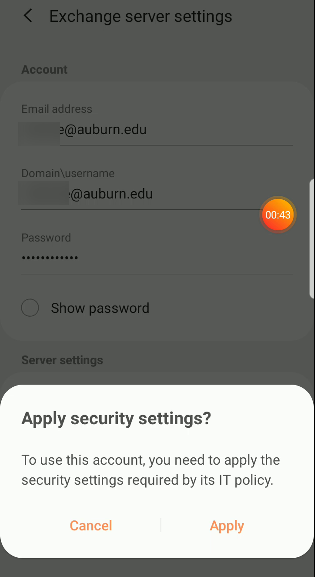 7. At the Manual Set Up Screen you may make changes or just tap "Done."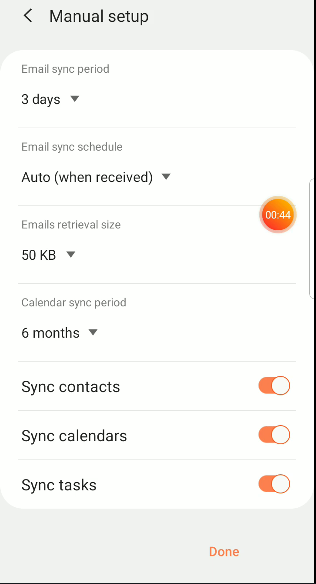 8. Finally, at the Activate screen, you will be prompted to tap "Activate". You must tap "Activate" in order for the email account to be fully added.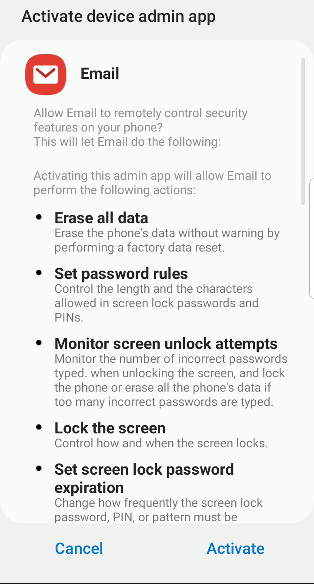 9. Once the account is added you can edit the account name. Remember to tap "Done" if you choose to edit.