Create A Mailing Group in Outlook on a PC
This article discusses how to create a Distribution List or a Mailing Group in the Outlook app as well as Office 365. Distribution Lists and Mailing Groups allow you to send the same message to multiple recipients without having to enter each recipient, one at a time.
Office 365 Instructions
While in Outlook in Office 365, click on the icon for "More Information."
Click on the "People" Icon.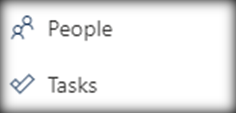 Click on the "New Contact List."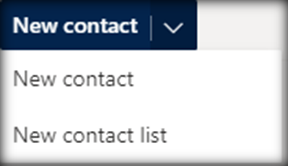 Add your contact list name, email addresses, and description.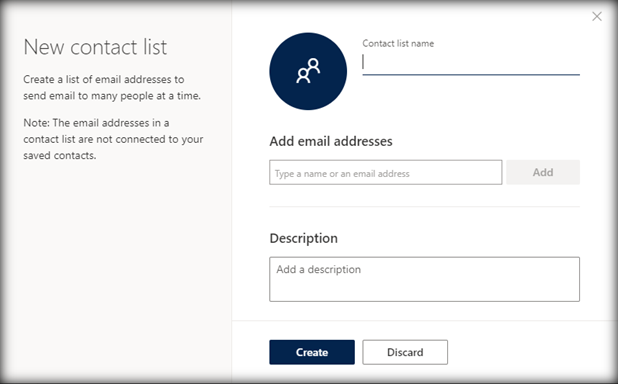 If the email address that you would like to add to the list is not part of your Global Address list, you will need to manually enter that address and click "add."
Once you have created the list, you will have the option to click "Send Email." This action will create an email with the Contact List already in the "To" field.

Outlook App Instructions
While in the Outlook App, click "People."

Under New Items, click "Contact Group."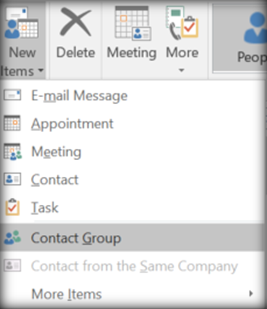 Name your group.

You can now add members to the group. Click "Add Members." You can select the members from your Outlook Contacts if they exist there. If not, you will need to add them manually.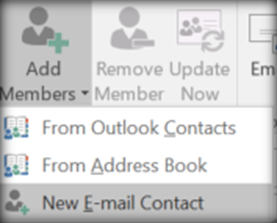 Click the "Save & Close" icon. Note: You can make changes to the group when needed.
Once you have saved the group, you can click the envelope button and Outlook will create an email already addressed to your group.

Note: On a MAC the option to add a New Distribution List may be greyed out. Follow the below instructions to enable this:
Select "Preferences" from the Outlook menu.
Open the "General" category under "Personal Settings."
Uncheck "Hide On My Computer folders."
Close this window