FileMover is designed to help you share files that you can't send through e-mail. With FileMover, you can upload and download large files, or files that e-mail clients normally block, like .exe or .mdb files. If you have a file to send, simply use the form on the "Upload a File" option. If you need to receive a file from someone, send them a request with the "Request a File" option. FileMover stores files for a limited amount of time. While it will provide ample time for files to be distributed, it is not designed as a place for permanent file storage or document management.
Please be aware that once a file is uploaded, it can only be deleted from the FileMover system by server administrators.
You have options for how to secure your file. If the file is intended for internal recipients, you can password-protect it, and also limit the availability of the download to the your local network. If you need to send files to people who work outside of your institution, you can disable the security options to allow external systems to download it.
FileMover is subject to the Auburn University Appropriate Use of Information Technology Policy.
Click here to access FileMover.
1. Log into FileMover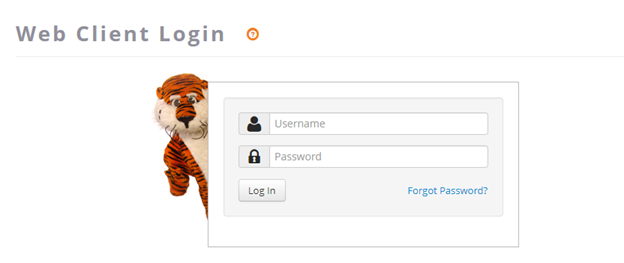 2. Once logged in, you will see tabs across the top. Generally you will access:
Upload Files
Request a File
Manage Files
3. On the upload files you can share files with another user. You will chose the files, enter a recipient(s), enter any necessary notes for the recipient, select the security for the file, then click "Upload File".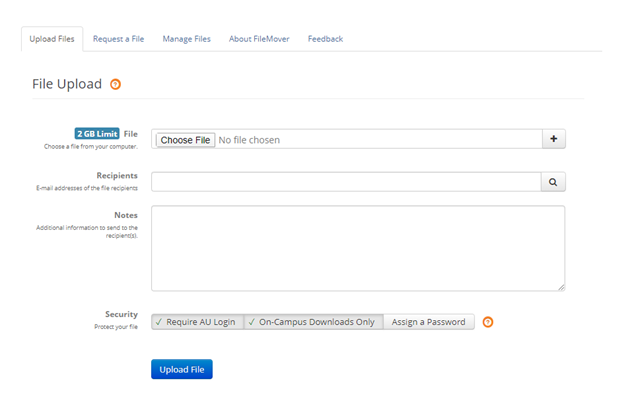 Typically, the security selected for the file is adequate. Once you upload the file, the designated recipient will receive an email notifying them that a file has been shared and how to access it.
4. You can also request a file through FileMover. Select the recipient and enter notes regarding the file you are requesting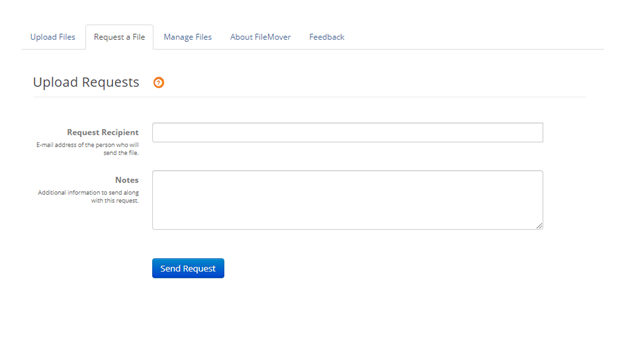 The user will receive an email with this information and they will need to log into FileMover and upload the requested file.
5. You can also mange the files you have received through FileMover. You can see your active files as well as your expired files.