How to Update an Offline Address Book
How to Update Offline Address Book
This guide will show you how to download your Offline Address Book (OAB) if there have been recent changes and you wish to see them immediately. An updated address book can also solve issues with calendar sharing or address conflicts.
1. Click on the Send/Receive tab located at the top of the Outlook toolbar.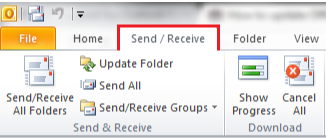 2. Choose Send/Receive Groups and click on Download Address Book.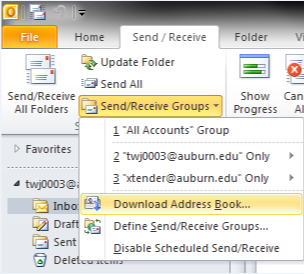 3. Make sure the check box is marked, the radio button is set to "Full Details", and the Global Address List is selected in the drop down menu. In most cases these are set by default. Click OK. Depending on your version of Outlook, you may or may not be able to select "details".