How to Check Your Windows Update Status
This article dicusses how to check the status of Windows Updates on your machine. Windows Updates deliver important and necessary changes to your system.
Follow the steps below or view this video.
Step 1: Click on "Start."
.
Step 2: Click on "Settings."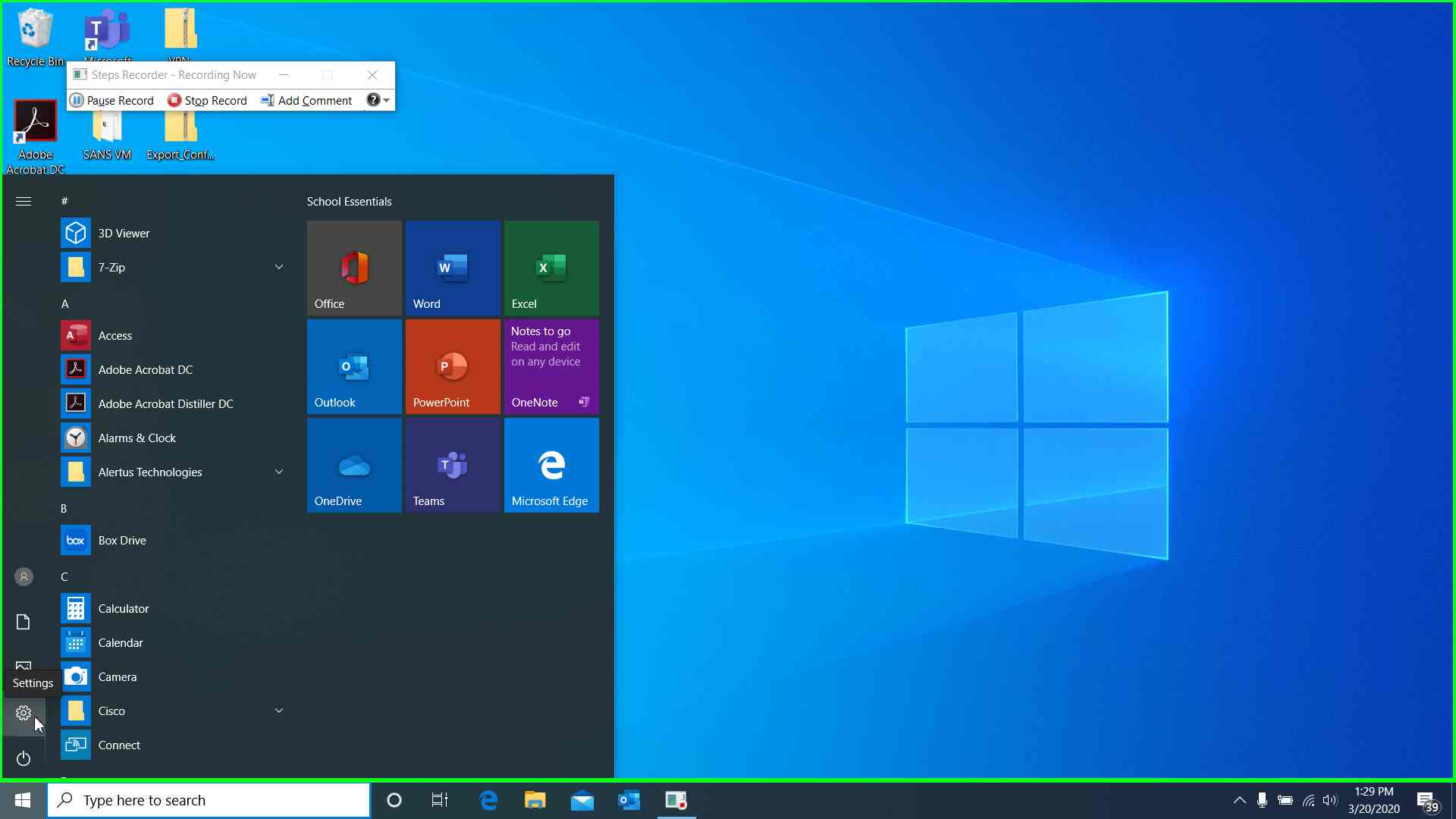 Step 3: Click on "Update & Security."
Step 4: Click on "Windows Update."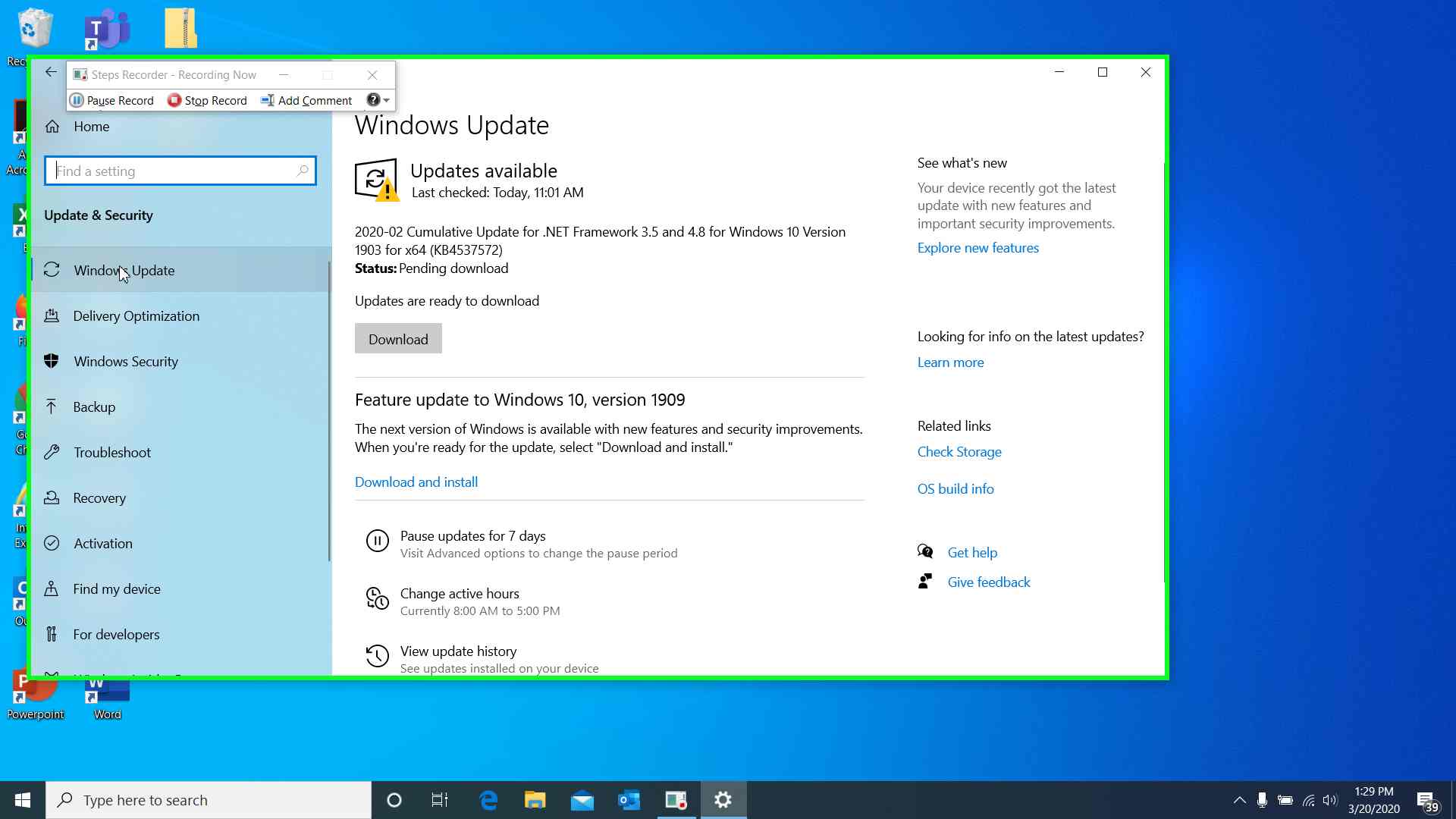 Step 5: Check the status of available updates and system patches here. If updates are available download and apply them at your earliest convenience. On an Auburn University system, this process may be managed by your distributed IT provider.