Global Protect VPN Installation Instructions for Windows
These are the instructions for installing Palo Alto Global Protect VPN on a Windows computer. There is also an instructional video on installing Global Protect VPN on a Windows machine.
For Mac instructions, click here.
Please make sure you only run one VPN at a time and disconnect once you are finished using it.
You first need to see if your system is a 32-bit or a 64-bit machine. To check that, do the following:


Open the start menu, and start typing the words "This PC" until that option appears in the search results. Once it appears, right-click "This PC" and select the "Properties" option.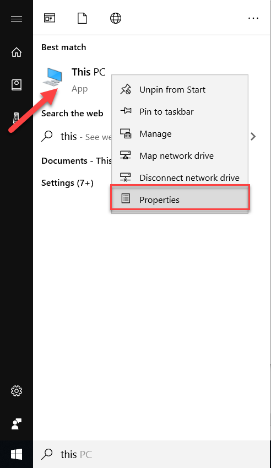 On the Properties menu, locate the system section and find the system type line. It will indicate if your system is 32-bit or 64-bit.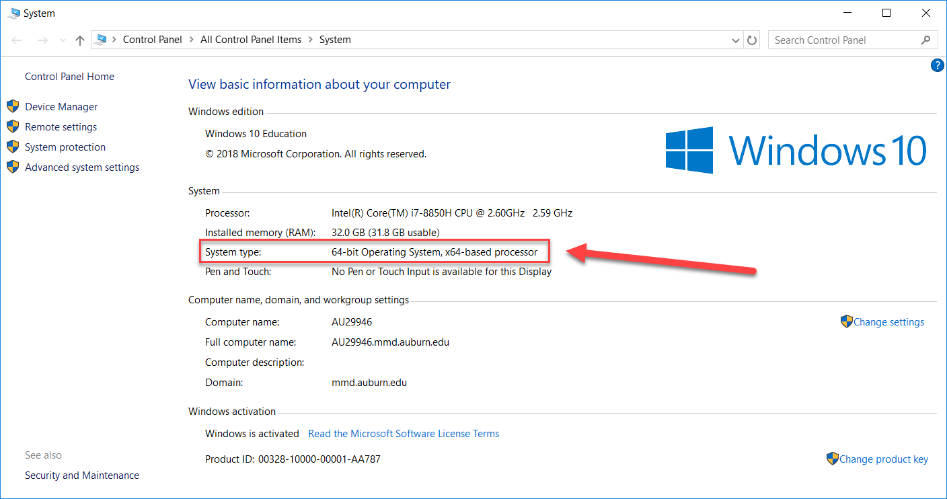 Download the Global Protect Client at https://auvpn2.auburn.edu/global-protect/getsoftwarepage.esp based on your computer's system type.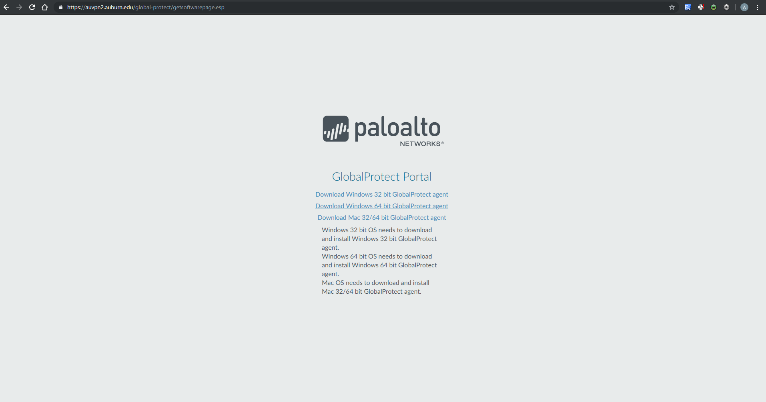 A program file called GlobalProtect64.msi (or GlobalProtect32.msi for 32 bit) will download. Open and run that program.

The GlobalProtect Installer will display a series of windows. Select the default options throughout by simply hitting "Next" on each window that appears (an example of each window is shown below). Once the installation is complete, click the "Close" button.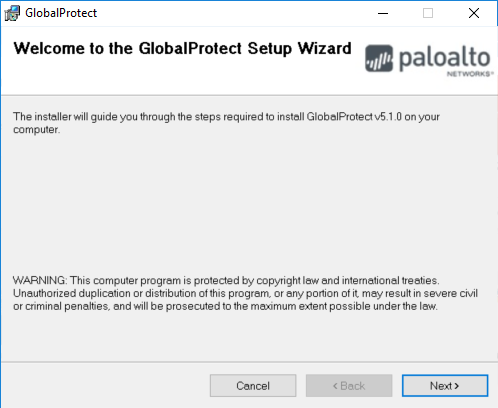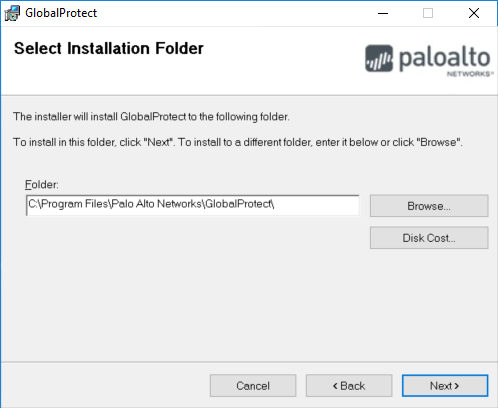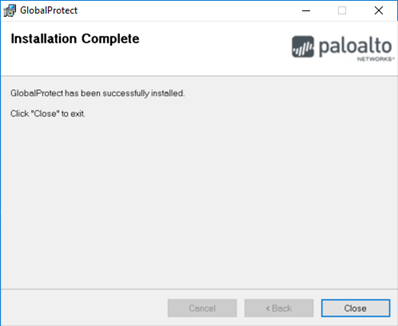 Open the Global Protect application from the Start menu or system tray.
(start menu example)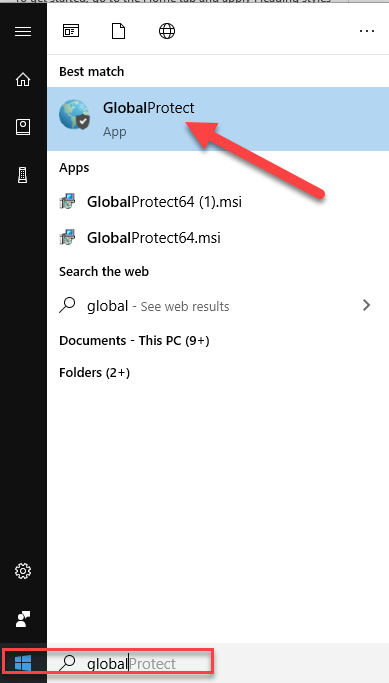 System Tray Example

Enter auvpn2.auburn.edu as your portal address, then click connect.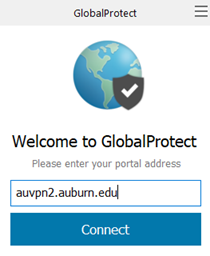 When prompted, enter your Auburn username and password and click "Sign In."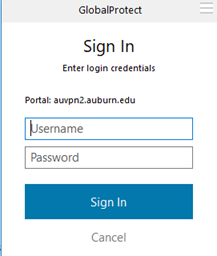 You will receive a Duo prompt on your phone. Accept the prompt, and the connection will finalize.