Cable Television for On-Campus Residence Halls
Our cable television provider, Apogee, offers students living in on-campus* residence halls more than 100 channels of digital TV. Our on-campus residents can also watch their favorite shows and sports on a variety of devices by downloading the Stream2 app (details below).
*160 Ross is not included in on On-Campus residence hall cable TV service.
Support
There are a variety of support options available to you. Choose the option that best fits your needs.
Click here to view Knowledge Base articles from Apogee
Click here to chat with an Apogee Representative
Click here to email support with your issue
Telephone Support: 855-465-6751
Stream2 App
IPTV's service Stream2 is available for students living in on-campus residence halls. With the Stream2 app, you can watch your favorite shows and sports on several of your devices, including your laptop, Smart TV (via RoKu, Amazon Fire TV Stick, Apple TV, etc.) and mobile device. You can also save up to 20 hours of recordings with the included DVR feature.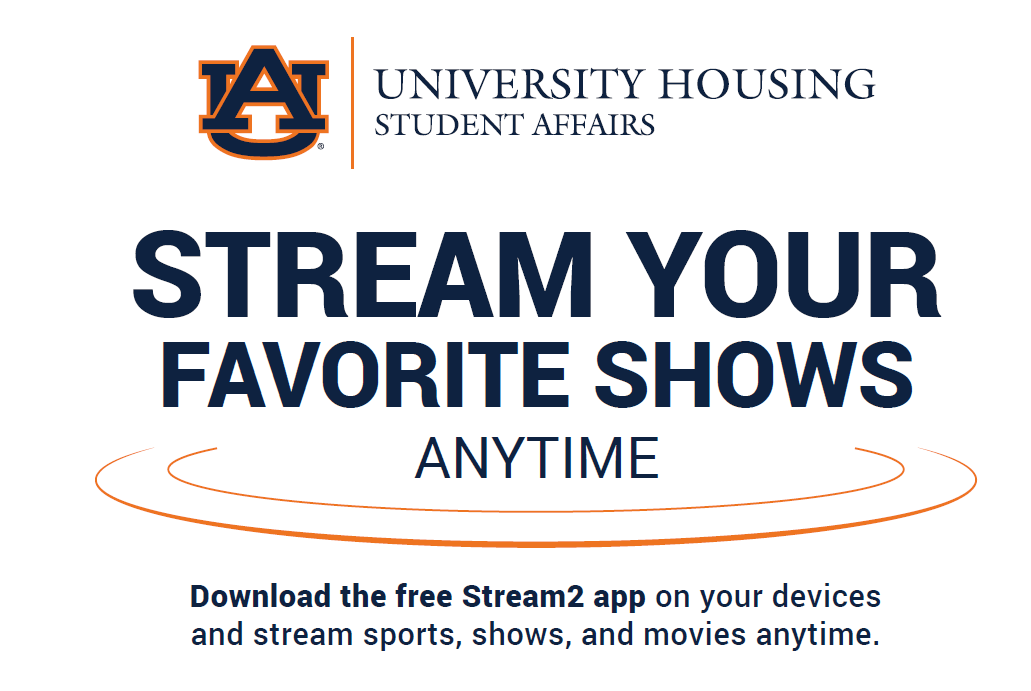 The Stream2 app is available from the Apple App or Google Play stores or directly from https://myresnet.com/. Download instructions can be found in the Knowledge Base articles above.
On-Campus residents may also stream Showtime on the Showtime Anytime app.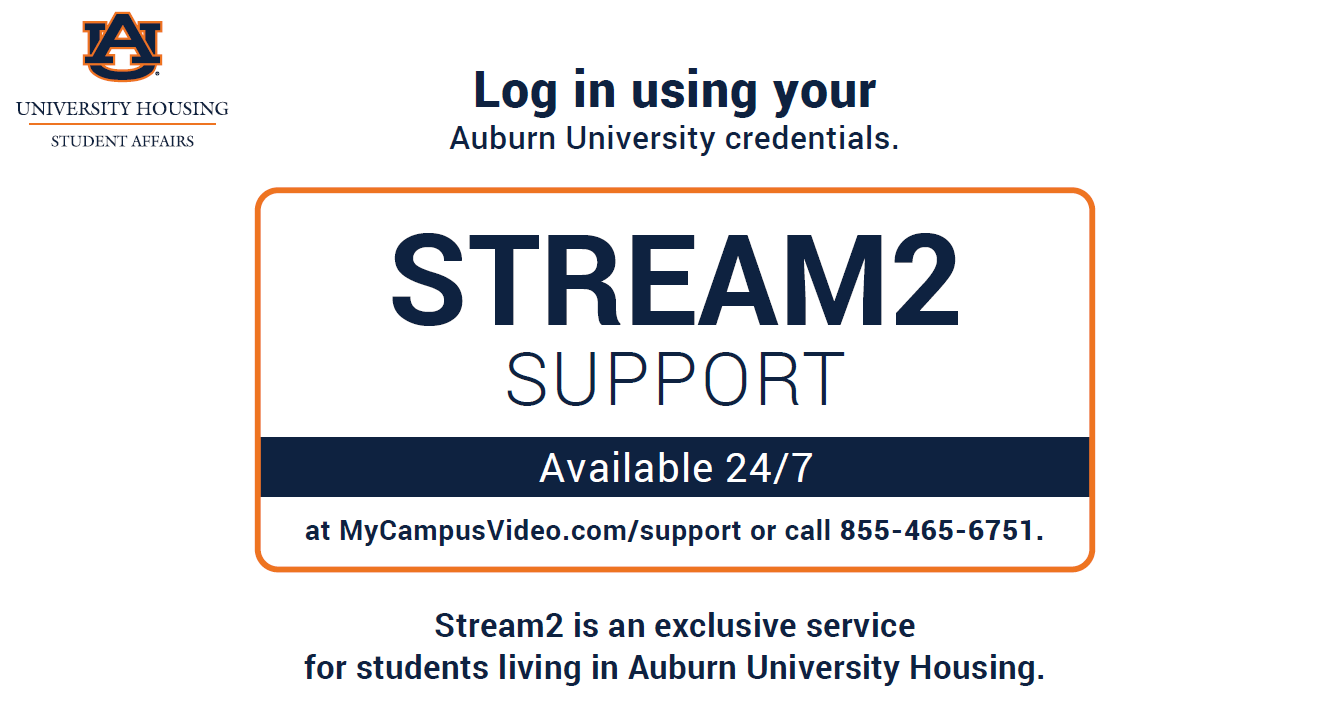 Employees
For Cable TV assistance with a departmental TV, please contact the IT Service Desk by email at itservicedesk@auburn.edu or by phone at 334.844.4944.