This article discusses how to install Palo Alto GlobalProtect VPN on an Android mobile device.
VPN may be needed to connect to university resources when not on campus.
Palo Alto Global Connect VPN Client can be downloaded and installed on a mobile device. Mobile users can get the Global Protect VPN Client in their app store.
Register a device for 2-factor authentication if you haven't already done so.
Please refer to the following instructional video on downloading and installing Global Protect on an iPhone.
Once the app is downloaded for an Android device, the process will follow the same process as an iPhone install. Please follow the below steps to install Global Protect on your Android device.
1. From the Google Play Store, search for "GlobalProtect."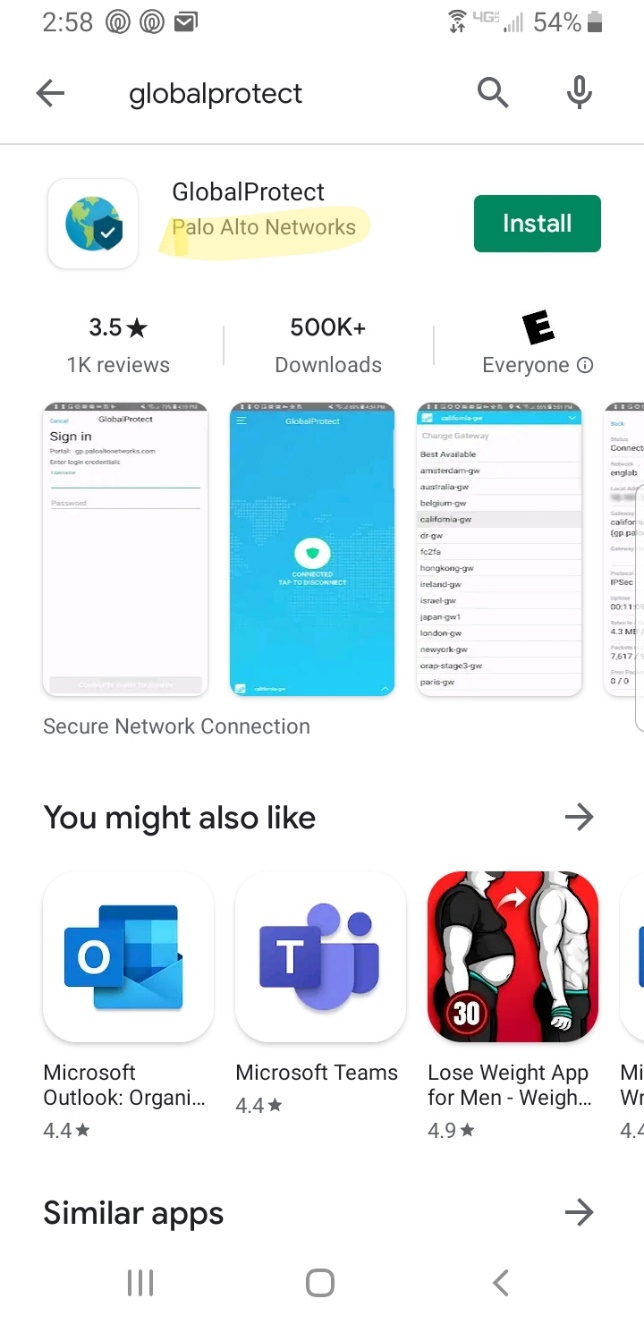 2. Tap "Install."
3. Tap "Open." When you are asked for the portal address, type "auvpn2.auburn.edu."
4. Tap "connect."
5. Enter your Auburn username and password
6. Tap "Sign in."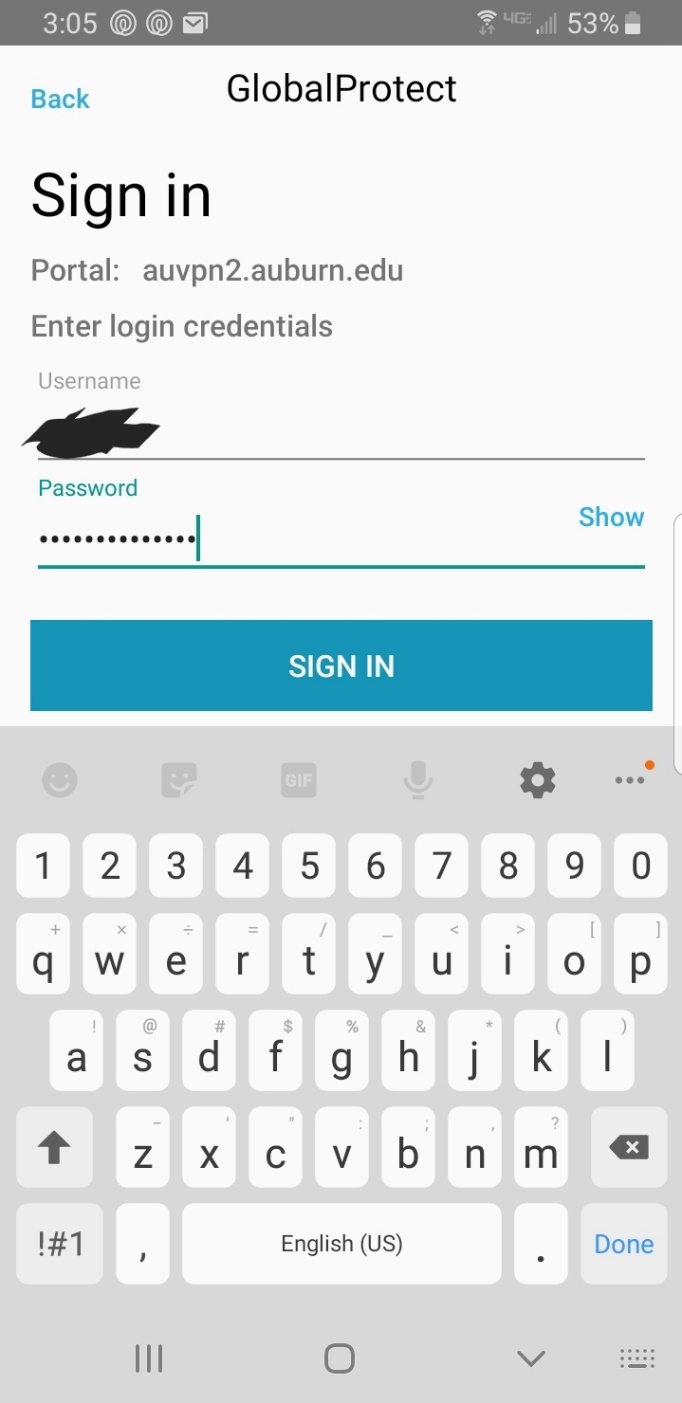 7. You should receive a Duo Push. Accept the push.
8. You should now be connected.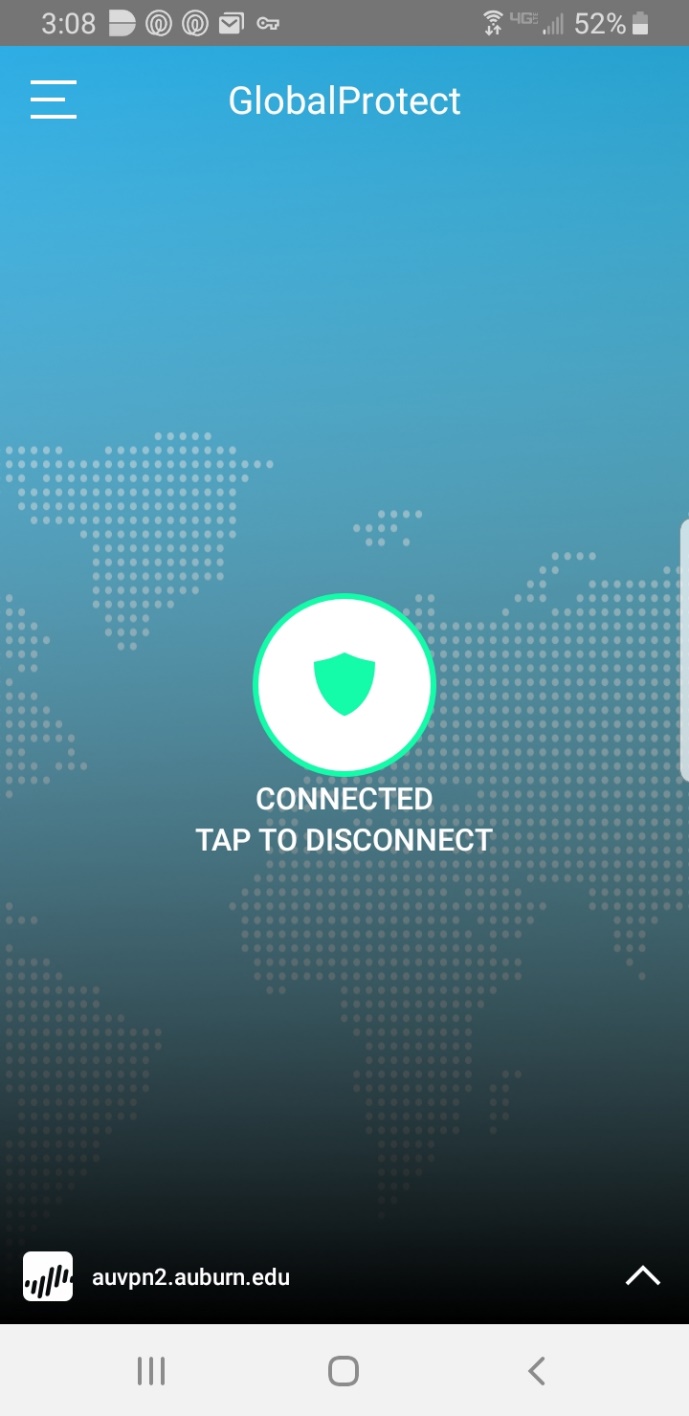 9. Tap the center circle to disconnect. When you no longer need to be connected to the VPN, you should disconnect.