Follow the instructions in this article or instructional video to see what options are available and how to utilize Office 365 best.
As a user with an active account, you can install the desktop applications of Office while you are logged into O365. You have five licenses that can be used. When your account is no longer active, these downloaded desktop applications will no longer work.
Click on the "App Launcher" in the upper left corner.

The App Launcher will show you the available apps and the link to Office 365. There is an All Apps link at the bottom of the menu.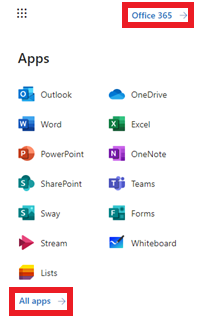 Click on "All Apps" to see all of the applications. Use the scroll bar to move up and down to view all the apps. You can click "back" to return to the link for Office 365.

Once you have clicked "back," you will see the link for Office 365.
Click "Office 365" in the right corner of the menu to see more options.

On this page, you can see your recent documents and installation options for Office 365.
Click "Install Office" to see the two options in the drop-down.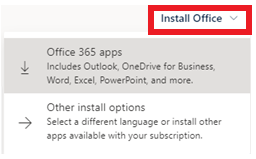 Click "Office 365 apps."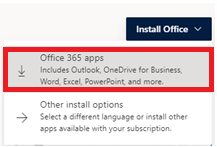 Click the setup file in the bottom left corner of your screen. The file will begin downloading, and when that download is complete, you can start the installation process.

Read and follow the instructions on the screen.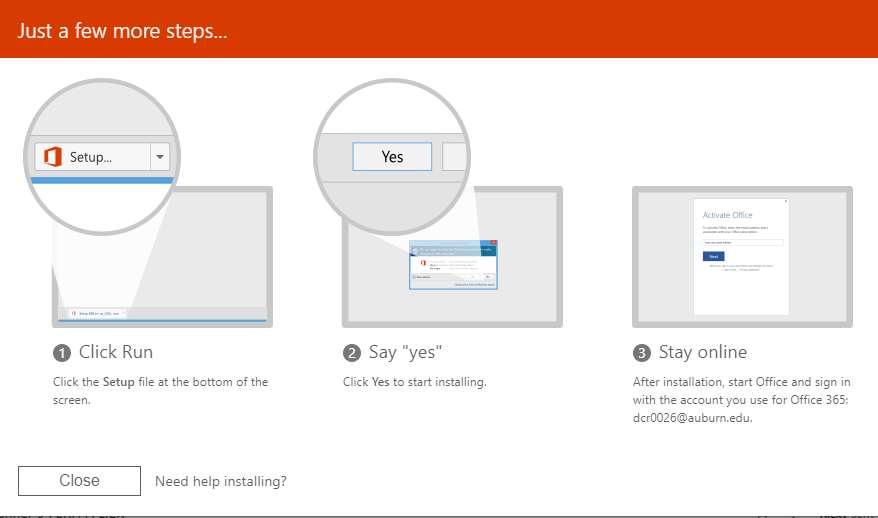 You can also click "Other install options." Close the above installation window to return to this option under "Install Office."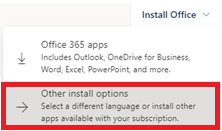 You will be taken to "My Account." You have options for Apps and Devices, Subscriptions, Security and Privacy, and Permissions.
You will find another installation option under the section for "Office apps & devices" you will find another installation option.
Clicking "Install Office" will result in the same action as above.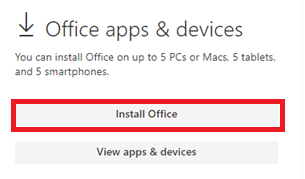 You can also click "View apps and devices" to see where you have installed apps, and there will be another option for installation.
Click "View apps & devices."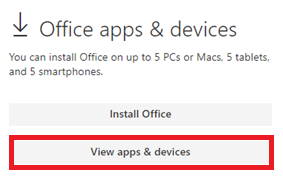 You can select a language and the correct version. Go to "This PC" properties to determine what version to download.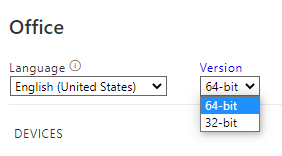 If you have used one or more of your allotted five licenses, you will see which devices those licenses have been installed on under "Devices."
Click "Install Office" to begin the installation process.